"taskScheduler loops in infinity on server with Loop Remote Files"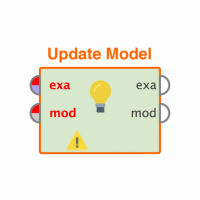 mugicagonzalez_
Member
Posts: 14
Contributor II
Hello all!
I am using the "Loop Remote Files" from the Jackhammer extension. But irregularly it happens that the process runs into infinity (and doesn't time-out) on the server but doesn't loop the remote files anymore.
My gut feeling says it's due to an overloaded FTP server, but I wanted to check here first before I start moving to another FTP server. 
Any hint on how I can investigate the real problem?
My server log file produces this in bulk:
<div>2019-03-06 08:41:28.510&nbsp; INFO 72445 --- [taskScheduler-7] c.r.e.j.service.RemoteRepositoryService&nbsp; : Trying to update JWT token from auth properties.</div><div>2019-03-06 08:41:28.510&nbsp; INFO 72445 --- [taskScheduler-7] c.r.e.j.service.RemoteRepositoryService&nbsp; : Skipped updating the JWT token as old one equals the new one.</div><div>2019-03-06 08:41:32.080&nbsp; INFO 72445 --- [taskScheduler-7] c.r.e.j.service.OutOfMemoryWatchdog&nbsp; &nbsp; &nbsp; : Current memory usage is 2272MB / 6144MB</div><div>2019-03-06 08:41:37.080&nbsp; INFO 72445 --- [taskScheduler-7] c.r.e.j.service.OutOfMemoryWatchdog&nbsp; &nbsp; &nbsp; : Current memory usage is 2272MB / 6144MB</div><div>2019-03-06 08:41:42.080&nbsp; INFO 72445 --- [taskScheduler-7] c.r.e.j.service.OutOfMemoryWatchdog&nbsp; &nbsp; &nbsp; : Current memory usage is 2272MB / 6144MB</div><div>2019-03-06 08:41:47.080&nbsp; INFO 72445 --- [taskScheduler-7] c.r.e.j.service.OutOfMemoryWatchdog&nbsp; &nbsp; &nbsp; : Current memory usage is 2272MB / 6144MB</div><div>2019-03-06 08:41:52.080&nbsp; INFO 72445 --- [taskScheduler-7] c.r.e.j.service.OutOfMemoryWatchdog&nbsp; &nbsp; &nbsp; : Current memory usage is 2272MB / 6144MB</div><div>2019-03-06 08:41:57.081&nbsp; INFO 72445 --- [taskScheduler-7] c.r.e.j.service.OutOfMemoryWatchdog&nbsp; &nbsp; &nbsp; : Current memory usage is 2272MB / 6144MB</div><div>2019-03-06 08:42:02.081&nbsp; INFO 72445 --- [taskScheduler-4] c.r.e.j.service.OutOfMemoryWatchdog&nbsp; &nbsp; &nbsp; : Current memory usage is 2272MB / 6144MB</div><div>2019-03-06 08:42:07.081&nbsp; INFO 72445 --- [taskScheduler-7] c.r.e.j.service.OutOfMemoryWatchdog&nbsp; &nbsp; &nbsp; : Current memory usage is 2272MB / 6144MB</div><div>2019-03-06 08:42:12.081&nbsp; INFO 72445 --- [taskScheduler-7] c.r.e.j.service.OutOfMemoryWatchdog&nbsp; &nbsp; &nbsp; : Current memory usage is 2272MB / 6144MB</div><div>2019-03-06 08:42:17.082&nbsp; INFO 72445 --- [taskScheduler-7] c.r.e.j.service.OutOfMemoryWatchdog&nbsp; &nbsp; &nbsp; : Current memory usage is 2272MB / 6144MB</div><div>2019-03-06 08:42:22.082&nbsp; INFO 72445 --- [taskScheduler-7] c.r.e.j.service.OutOfMemoryWatchdog&nbsp; &nbsp; &nbsp; : Current memory usage is 2272MB / 6144MB</div><div>2019-03-06 08:42:27.082&nbsp; INFO 72445 --- [taskScheduler-7] c.r.e.j.service.OutOfMemoryWatchdog&nbsp; &nbsp; &nbsp; : Current memory usage is 2272MB / 6144MB</div><div>2019-03-06 08:42:28.510&nbsp; INFO 72445 --- [taskScheduler-5] c.r.e.j.service.RemoteRepositoryService&nbsp; : Trying to update JWT token from auth properties.</div><div>2019-03-06 08:42:28.510&nbsp; INFO 72445 --- [taskScheduler-5] c.r.e.j.service.RemoteRepositoryService&nbsp; : Skipped updating the JWT token as old one equals the new one.</div><div>2019-03-06 08:42:32.082&nbsp; INFO 72445 --- [taskScheduler-5] c.r.e.j.service.OutOfMemoryWatchdog&nbsp; &nbsp; &nbsp; : Current memory usage is 2272MB / 6144MB</div><div>2019-03-06 08:42:37.082&nbsp; INFO 72445 --- [taskScheduler-5] c.r.e.j.service.OutOfMemoryWatchdog&nbsp; &nbsp; &nbsp; : Current memory usage is 2272MB / 6144MB</div><div>2019-03-06 08:42:42.083&nbsp; INFO 72445 --- [taskScheduler-5] c.r.e.j.service.OutOfMemoryWatchdog&nbsp; &nbsp; &nbsp; : Current memory usage is 2272MB / 6144MB</div><div>2019-03-06 08:42:47.083&nbsp; INFO 72445 --- [taskScheduler-5] c.r.e.j.service.OutOfMemoryWatchdog&nbsp; &nbsp; &nbsp; : Current memory usage is 2272MB / 6144MB</div><div>2019-03-06 08:42:52.083&nbsp; INFO 72445 --- [taskScheduler-5] c.r.e.j.service.OutOfMemoryWatchdog&nbsp; &nbsp; &nbsp; : Current memory usage is 2272MB / 6144MB</div><div>2019-03-06 08:42:57.083&nbsp; INFO 72445 --- [taskScheduler-5] c.r.e.j.service.OutOfMemoryWatchdog&nbsp; &nbsp; &nbsp; : Current memory usage is 2272MB / 6144MB</div><div>2019-03-06 08:43:02.083&nbsp; INFO 72445 --- [taskScheduler-5] c.r.e.j.service.OutOfMemoryWatchdog&nbsp; &nbsp; &nbsp; : Current memory usage is 2272MB / 6144MB</div><div>2019-03-06 08:43:07.084&nbsp; INFO 72445 --- [taskScheduler-5] c.r.e.j.service.OutOfMemoryWatchdog&nbsp; &nbsp; &nbsp; : Current memory usage is 2272MB / 6144MB</div><div>2019-03-06 08:43:12.084&nbsp; INFO 72445 --- [taskScheduler-5] c.r.e.j.service.OutOfMemoryWatchdog&nbsp; &nbsp; &nbsp; : Current memory usage is 2272MB / 6144MB</div><div>2019-03-06 08:43:17.084&nbsp; INFO 72445 --- [taskScheduler-5] c.r.e.j.service.OutOfMemoryWatchdog&nbsp; &nbsp; &nbsp; : Current memory usage is 2272MB / 6144MB</div><div>2019-03-06 08:43:22.084&nbsp; INFO 72445 --- [taskScheduler-1] c.r.e.j.service.OutOfMemoryWatchdog&nbsp; &nbsp; &nbsp; : Current memory usage is 2272MB / 6144MB</div><div>2019-03-06 08:43:27.084&nbsp; INFO 72445 --- [taskScheduler-5] c.r.e.j.service.OutOfMemoryWatchdog&nbsp; &nbsp; &nbsp; : Current memory usage is 2272MB / 6144MB</div><div>2019-03-06 08:43:28.510&nbsp; INFO 72445 --- [taskScheduler-5] c.r.e.j.service.RemoteRepositoryService&nbsp; : Trying to update JWT token from auth properties.</div><div>2019-03-06 08:43:28.510&nbsp; INFO 72445 --- [taskScheduler-5] c.r.e.j.service.RemoteRepositoryService&nbsp; : Skipped updating the JWT token as old one equals the new one.</div><div>2019-03-06 08:43:32.084&nbsp; INFO 72445 --- [taskScheduler-5] c.r.e.j.service.OutOfMemoryWatchdog&nbsp; &nbsp; &nbsp; : Current memory usage is 2272MB / 6144MB</div><div>2019-03-06 08:43:37.085&nbsp; INFO 72445 --- [taskScheduler-5] c.r.e.j.service.OutOfMemoryWatchdog&nbsp; &nbsp; &nbsp; : Current memory usage is 2272MB / 6144MB</div><div>2019-03-06 08:43:42.085&nbsp; INFO 72445 --- [taskScheduler-5] c.r.e.j.service.OutOfMemoryWatchdog&nbsp; &nbsp; &nbsp; : Current memory usage is 2272MB / 6144MB</div><div>2019-03-06 08:43:47.085&nbsp; INFO 72445 --- [taskScheduler-5] c.r.e.j.service.OutOfMemoryWatchdog&nbsp; &nbsp; &nbsp; : Current memory usage is 2272MB / 6144MB</div><div>2019-03-06 08:43:52.085&nbsp; INFO 72445 --- [taskScheduler-5] c.r.e.j.service.OutOfMemoryWatchdog&nbsp; &nbsp; &nbsp; : Current memory usage is 2272MB / 6144MB</div><div>2019-03-06 08:43:57.085&nbsp; INFO 72445 --- [taskScheduler-5] c.r.e.j.service.OutOfMemoryWatchdog&nbsp; &nbsp; &nbsp; : Current memory usage is 2272MB / 6144MB</div><div>2019-03-06 08:44:02.086&nbsp; INFO 72445 --- [taskScheduler-5] c.r.e.j.service.OutOfMemoryWatchdog&nbsp; &nbsp; &nbsp; : Current memory usage is 2272MB / 6144MB</div><div>2019-03-06 08:44:07.086&nbsp; INFO 72445 --- [taskScheduler-5] c.r.e.j.service.OutOfMemoryWatchdog&nbsp; &nbsp; &nbsp; : Current memory usage is 2272MB / 6144MB</div><div>2019-03-06 08:44:12.086&nbsp; INFO 72445 --- [taskScheduler-5] c.r.e.j.service.OutOfMemoryWatchdog&nbsp; &nbsp; &nbsp; : Current memory usage is 2272MB / 6144MB</div><div>2019-03-06 08:44:17.086&nbsp; INFO 72445 --- [taskScheduler-5] c.r.e.j.service.OutOfMemoryWatchdog&nbsp; &nbsp; &nbsp; : Current memory usage is 2272MB / 6144MB</div><div>2019-03-06 08:44:22.086&nbsp; INFO 72445 --- [taskScheduler-5] c.r.e.j.service.OutOfMemoryWatchdog&nbsp; &nbsp; &nbsp; : Current memory usage is 2272MB / 6144MB</div><div>2019-03-06 08:44:27.087&nbsp; INFO 72445 --- [taskScheduler-5] c.r.e.j.service.OutOfMemoryWatchdog&nbsp; &nbsp; &nbsp; : Current memory usage is 2272MB / 6144MB</div><div>2019-03-06 08:44:28.511&nbsp; INFO 72445 --- [taskScheduler-5] c.r.e.j.service.RemoteRepositoryService&nbsp; : Trying to update JWT token from auth properties.</div><div>2019-03-06 08:44:28.511&nbsp; INFO 72445 --- [taskScheduler-5] c.r.e.j.service.RemoteRepositoryService&nbsp; : Skipped updating the JWT token as old one equals the new one.</div><div>2019-03-06 08:44:32.087&nbsp; INFO 72445 --- [taskScheduler-5] c.r.e.j.service.OutOfMemoryWatchdog&nbsp; &nbsp; &nbsp; : Current memory usage is 2272MB / 6144MB</div><div>2019-03-06 08:44:37.087&nbsp; INFO 72445 --- [taskScheduler-5] c.r.e.j.service.OutOfMemoryWatchdog&nbsp; &nbsp; &nbsp; : Current memory usage is 2272MB / 6144MB</div><div>2019-03-06 08:44:42.087&nbsp; INFO 72445 --- [taskScheduler-5] c.r.e.j.service.OutOfMemoryWatchdog&nbsp; &nbsp; &nbsp; : Current memory usage is 2272MB / 6144MB</div><div>2019-03-06 08:44:47.087&nbsp; INFO 72445 --- [taskScheduler-5] c.r.e.j.service.OutOfMemoryWatchdog&nbsp; &nbsp; &nbsp; : Current memory usage is 2272MB / 6144MB</div><div>2019-03-06 08:44:52.088&nbsp; INFO 72445 --- [taskScheduler-5] c.r.e.j.service.OutOfMemoryWatchdog&nbsp; &nbsp; &nbsp; : Current memory usage is 2272MB / 6144MB</div><div>2019-03-06 08:44:57.088&nbsp; INFO 72445 --- [taskScheduler-1] c.r.e.j.service.OutOfMemoryWatchdog&nbsp; &nbsp; &nbsp; : Current memory usage is 2272MB / 6144MB</div><div>2019-03-06 08:45:02.088&nbsp; INFO 72445 --- [taskScheduler-1] c.r.e.j.service.OutOfMemoryWatchdog&nbsp; &nbsp; &nbsp; : Current memory usage is 2272MB / 6144MB</div><div>2019-03-06 08:45:07.088&nbsp; INFO 72445 --- [taskScheduler-5] c.r.e.j.service.OutOfMemoryWatchdog&nbsp; &nbsp; &nbsp; : Current memory usage is 2272MB / 6144MB</div><div>2019-03-06 08:45:12.089&nbsp; INFO 72445 --- [taskScheduler-7] c.r.e.j.service.OutOfMemoryWatchdog&nbsp; &nbsp; &nbsp; : Current memory usage is 2272MB / 6144MB</div><div>2019-03-06 08:45:17.089&nbsp; INFO 72445 --- [taskScheduler-7] c.r.e.j.service.OutOfMemoryWatchdog&nbsp; &nbsp; &nbsp; : Current memory usage is 2272MB / 6144MB</div><div>2019-03-06 08:45:22.089&nbsp; INFO 72445 --- [taskScheduler-7] c.r.e.j.service.OutOfMemoryWatchdog&nbsp; &nbsp; &nbsp; : Current memory usage is 2272MB / 6144MB</div><div>2019-03-06 08:45:27.089&nbsp; INFO 72445 --- [taskScheduler-7] c.r.e.j.service.OutOfMemoryWatchdog&nbsp; &nbsp; &nbsp; : Current memory usage is 2272MB / 6144MB</div><div>2019-03-06 08:45:28.511&nbsp; INFO 72445 --- [taskScheduler-7] c.r.e.j.service.RemoteRepositoryService&nbsp; : Trying to update JWT token from auth properties.</div><div>2019-03-06 08:45:28.511&nbsp; INFO 72445 --- [taskScheduler-7] c.r.e.j.service.RemoteRepositoryService&nbsp; : Skipped updating the JWT token as old one equals the new one.</div><div>2019-03-06 08:45:32.089&nbsp; INFO 72445 --- [taskScheduler-5] c.r.e.j.service.OutOfMemoryWatchdog&nbsp; &nbsp; &nbsp; : Current memory usage is 2272MB / 6144MB</div><div>2019-03-06 08:45:37.090&nbsp; INFO 72445 --- [taskScheduler-7] c.r.e.j.service.OutOfMemoryWatchdog&nbsp; &nbsp; &nbsp; : Current memory usage is 2272MB / 6144MB</div><div>2019-03-06 08:45:42.090&nbsp; INFO 72445 --- [taskScheduler-7] c.r.e.j.service.OutOfMemoryWatchdog&nbsp; &nbsp; &nbsp; : Current memory usage is 2272MB / 6144MB</div><div>2019-03-06 08:45:47.090&nbsp; INFO 72445 --- [taskScheduler-5] c.r.e.j.service.OutOfMemoryWatchdog&nbsp; &nbsp; &nbsp; : Current memory usage is 2272MB / 6144MB</div><div>2019-03-06 08:45:52.090&nbsp; INFO 72445 --- [taskScheduler-7] c.r.e.j.service.OutOfMemoryWatchdog&nbsp; &nbsp; &nbsp; : Current memory usage is 2272MB / 6144MB</div><div>2019-03-06 08:45:57.090&nbsp; INFO 72445 --- [taskScheduler-7] c.r.e.j.service.OutOfMemoryWatchdog&nbsp; &nbsp; &nbsp; : Current memory usage is 2272MB / 6144MB</div><div>2019-03-06 08:46:02.091&nbsp; INFO 72445 --- [taskScheduler-7] c.r.e.j.service.OutOfMemoryWatchdog&nbsp; &nbsp; &nbsp; : Current memory usage is 2272MB / 6144MB</div><div>2019-03-06 08:46:07.091&nbsp; INFO 72445 --- [taskScheduler-7] c.r.e.j.service.OutOfMemoryWatchdog&nbsp; &nbsp; &nbsp; : Current memory usage is 2272MB / 6144MB</div><div>2019-03-06 08:46:12.091&nbsp; INFO 72445 --- [taskScheduler-2] c.r.e.j.service.OutOfMemoryWatchdog&nbsp; &nbsp; &nbsp; : Current memory usage is 2272MB / 6144MB</div><div>2019-03-06 08:46:17.091&nbsp; INFO 72445 --- [taskScheduler-7] c.r.e.j.service.OutOfMemoryWatchdog&nbsp; &nbsp; &nbsp; : Current memory usage is 2272MB / 6144MB</div><div>2019-03-06 08:46:22.092&nbsp; INFO 72445 --- [taskScheduler-1] c.r.e.j.service.OutOfMemoryWatchdog&nbsp; &nbsp; &nbsp; : Current memory usage is 2272MB / 6144MB</div><div>2019-03-06 08:46:27.092&nbsp; INFO 72445 --- [taskScheduler-7] c.r.e.j.service.OutOfMemoryWatchdog&nbsp; &nbsp; &nbsp; : Current memory usage is 2272MB / 6144MB</div><div>2019-03-06 08:46:28.511&nbsp; INFO 72445 --- [taskScheduler-7] c.r.e.j.service.RemoteRepositoryService&nbsp; : Trying to update JWT token from auth properties.</div><div>2019-03-06 08:46:28.511&nbsp; INFO 72445 --- [taskScheduler-7] c.r.e.j.service.RemoteRepositoryService&nbsp; : Skipped updating the JWT token as old one equals the new one.</div><div>2019-03-06 08:46:32.092&nbsp; INFO 72445 --- [taskScheduler-7] c.r.e.j.service.OutOfMemoryWatchdog&nbsp; &nbsp; &nbsp; : Current memory usage is 2272MB / 6144MB</div><div>2019-03-06 08:46:37.092&nbsp; INFO 72445 --- [taskScheduler-7] c.r.e.j.service.OutOfMemoryWatchdog&nbsp; &nbsp; &nbsp; : Current memory usage is 2272MB / 6144MB</div><div>2019-03-06 08:46:42.092&nbsp; INFO 72445 --- [taskScheduler-5] c.r.e.j.service.OutOfMemoryWatchdog&nbsp; &nbsp; &nbsp; : Current memory usage is 2272MB / 6144MB</div><div>2019-03-06 08:46:47.093&nbsp; INFO 72445 --- [taskScheduler-5] c.r.e.j.service.OutOfMemoryWatchdog&nbsp; &nbsp; &nbsp; : Current memory usage is 2272MB / 6144MB</div><div>2019-03-06 08:46:52.093&nbsp; INFO 72445 --- [taskScheduler-5] c.r.e.j.service.OutOfMemoryWatchdog&nbsp; &nbsp; &nbsp; : Current memory usage is 2272MB / 6144MB</div><div>2019-03-06 08:46:57.093&nbsp; INFO 72445 --- [taskScheduler-5] c.r.e.j.service.OutOfMemoryWatchdog&nbsp; &nbsp; &nbsp; : Current memory usage is 2272MB / 6144MB</div><div>2019-03-06 08:47:02.093&nbsp; INFO 72445 --- [taskScheduler-5] c.r.e.j.service.OutOfMemoryWatchdog&nbsp; &nbsp; &nbsp; : Current memory usage is 2272MB / 6144MB</div><div>2019-03-06 08:47:07.094&nbsp; INFO 72445 --- [taskScheduler-5] c.r.e.j.service.OutOfMemoryWatchdog&nbsp; &nbsp; &nbsp; : Current memory usage is 2272MB / 6144MB</div><div>2019-03-06 08:47:12.094&nbsp; INFO 72445 --- [taskScheduler-5] c.r.e.j.service.OutOfMemoryWatchdog&nbsp; &nbsp; &nbsp; : Current memory usage is 2272MB / 6144MB</div><div>2019-03-06 08:47:17.094&nbsp; INFO 72445 --- [taskScheduler-5] c.r.e.j.service.OutOfMemoryWatchdog&nbsp; &nbsp; &nbsp; : Current memory usage is 2272MB / 6144MB</div><div>2019-03-06 08:47:22.094&nbsp; INFO 72445 --- [taskScheduler-1] c.r.e.j.service.OutOfMemoryWatchdog&nbsp; &nbsp; &nbsp; : Current memory usage is 2272MB / 6144MB</div><div>2019-03-06 08:47:27.094&nbsp; INFO 72445 --- [taskScheduler-5] c.r.e.j.service.OutOfMemoryWatchdog&nbsp; &nbsp; &nbsp; : Current memory usage is 2272MB / 6144MB</div><div>2019-03-06 08:47:28.511&nbsp; INFO 72445 --- [taskScheduler-5] c.r.e.j.service.RemoteRepositoryService&nbsp; : Trying to update JWT token from auth properties.</div><div>2019-03-06 08:47:28.512&nbsp; INFO 72445 --- [taskScheduler-5] c.r.e.j.service.RemoteRepositoryService&nbsp; : Skipped updating the JWT token as old one equals the new one.</div><div>2019-03-06 08:47:32.095&nbsp; INFO 72445 --- [taskScheduler-5] c.r.e.j.service.OutOfMemoryWatchdog&nbsp; &nbsp; &nbsp; : Current memory usage is 2272MB / 6144MB</div><div>2019-03-06 08:47:37.095&nbsp; INFO 72445 --- [taskScheduler-5] c.r.e.j.service.OutOfMemoryWatchdog&nbsp; &nbsp; &nbsp; : Current memory usage is 2272MB / 6144MB</div><div>2019-03-06 08:47:42.095&nbsp; INFO 72445 --- [taskScheduler-5] c.r.e.j.service.OutOfMemoryWatchdog&nbsp; &nbsp; &nbsp; : Current memory usage is 2272MB / 6144MB</div><div>2019-03-06 08:47:47.095&nbsp; INFO 72445 --- [taskScheduler-5] c.r.e.j.service.OutOfMemoryWatchdog&nbsp; &nbsp; &nbsp; : Current memory usage is 2272MB / 6144MB</div><div>2019-03-06 08:47:52.095&nbsp; INFO 72445 --- [taskScheduler-2] c.r.e.j.service.OutOfMemoryWatchdog&nbsp; &nbsp; &nbsp; : Current memory usage is 2272MB / 6144MB
....</div>
Tagged: