🎉 🎉 RAPIDMINER 9.10 IS OUT!!! 🎉🎉
Download the latest version helping analytics teams accelerate time-to-value for streaming and IIOT use cases.
Dears I need help I have log file as text file Contains about 500 line I need to count the numbers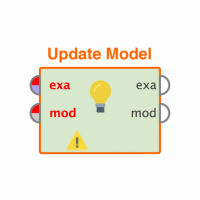 Ahmedte1234
Member
Posts: 3
Contributor I
edited April 2020
in Help
The lines on file as 
1 Jan 10:00 the chassis normal status 
1 Jan 10:30 log I'd lost 
1 Jan 12:30 interface down 
1 Jan 1:00 power off system 
2 Jan 11:00 the high temperature 
2 Jan 2:00 the user log in successfully 
And alot of statements like that so some statements useful and some statements no. 
So the output like that 
Down appear 10 times 
Power off appear 1 time 
Interface down 3 times 
And I need the algorithm to suggest the most words and how many appear in file. And also how to reduce with certain pattern.
Tagged: