RAPIDMINER 9.7 BETA ANNOUNCEMENT
The beta program for the RapidMiner 9.7 release is now available. Lots of amazing new improvements including true version control!
Combined SMOTE Operator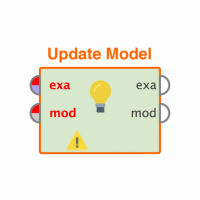 darkphoenix_isa
Member
Posts: 4
Contributor I
Hi there, i'm still new and exploring with Rapidminer. Currently i'm working on a project that consist of imbalance dataset. From some research paper, using combination of SMOTE with different selection algorithm might work well for imbalanced problem. I already found SMOTE operator in Rapidminer, but other selection algorithm like Tomek Link or ENN i still couldn't found it.
Is there RM operator for those?