🎉 🎉 RAPIDMINER 9.10 IS OUT!!! 🎉🎉
Download the latest version helping analytics teams accelerate time-to-value for streaming and IIOT use cases.
Generate attribute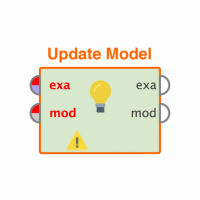 mario_sark
Member
Posts: 13
Contributor I
Hello!
I am trying the add a column in order to check if an attribute is in between it's
[Average -/+ one Standard Deviation]
  give it a value of
"2"
if it is
less
then
Average- one Standard
Deviation
give it a value of
"1" 
and finally if it is
Greater
then
Average+Standard deviation
  give it a value of
"3". Please check the example below.


| | | | | | | |
| --- | --- | --- | --- | --- | --- | --- |
| ID |      X1 |         Average of X1 |                  Standard deviation o fX1      | Average - STD |        Average + STD |                 Generated Attribute |
| 1 |    1,000 |                  2,417 |                                         1,017 |                  1,400 |                   3,434 |                                         1 |
| 2 |    2,000 |                  2,417 |                                         1,017 |                  1,400 |                   3,434 |                                         2 |
| 3 |    2,000 |                  2,417 |                                         1,017 |                  1,400 |                   3,434 |                                         2 |
| 4 |    3,500 |                  2,417 |                                         1,017 |                  1,400 |                   3,434 |                                         3 |
| 5 |    4,000 |                  2,417 |                                         1,017 |                  1,400 |                   3,434 |                                         3 |
| 6 |    2,000 |                  2,417 |                                         1,017 |                  1,400 |                   3,434 |                                         1 |
Thank you, 
Mario