🎉 🎉 RAPIDMINER 9.10 IS OUT!!! 🎉🎉
Download the latest version helping analytics teams accelerate time-to-value for streaming and IIOT use cases.
Stability of Feature Selection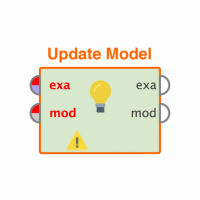 ozgeozyazar
Member
Posts: 21
&nbsp

Maven
Hi !
I have applied attached stability process but I am not sure if I correctly selected log parameters for for jaccard and kuncheva indexes. Could you please help me to correct the process and advice how can I interpret the results of kucheva and jaccard index ?
<?xml version="1.0" encoding="UTF-8"?><process version="8.0.001">
  <context>
    <input/>
    <output/>
    <macros/>
  </context>
  <operator activated="true" class="process" compatibility="6.0.002" expanded="true" name="Process">
    <process expanded="true">
      <operator activated="true" class="read_excel" compatibility="8.0.001" expanded="true" height="68" name="Read Excel" width="90" x="179" y="34">
        <parameter key="excel_file" value="C:\Users\AngelsChange\Desktop\SPSS-TEZ\Descriptive 2\MACRO\MACRO_KNN.xlsx"/>
        <parameter key="imported_cell_range" value="A1:AQ1100"/>
        <parameter key="first_row_as_names" value="false"/>
        <list key="annotations">
          <parameter key="0" value="Name"/>
        </list>
        <list key="data_set_meta_data_information">
          <parameter key="0" value="ID.false.integer.attribute"/>
          <parameter key="1" value="DISEASE_DURATION.true.integer.attribute"/>
          <parameter key="2" value="AGE.true.integer.attribute"/>
          <parameter key="3" value="WEIGHT.true.numeric.attribute"/>
          <parameter key="4" value="HEIGHT.true.real.attribute"/>
          <parameter key="5" value="BMI.true.real.attribute"/>
          <parameter key="6" value="FBG.true.integer.attribute"/>
          <parameter key="7" value="PBG.true.numeric.attribute"/>
          <parameter key="8" value="HbA1c.true.numeric.attribute"/>
          <parameter key="9" value="FBG_HbA1c.true.real.attribute"/>
          <parameter key="10" value="PBG_HbA1c.true.numeric.attribute"/>
          <parameter key="11" value="TColl.true.numeric.attribute"/>
          <parameter key="12" value="TG.true.integer.attribute"/>
          <parameter key="13" value="HDLK.true.numeric.attribute"/>
          <parameter key="14" value="LDLK.true.numeric.attribute"/>
          <parameter key="15" value="LDL_HDL.true.numeric.attribute"/>
          <parameter key="16" value="TColl_HDL.true.numeric.attribute"/>
          <parameter key="17" value="Cr.true.numeric.attribute"/>
          <parameter key="18" value="ALB.true.numeric.attribute"/>
          <parameter key="19" value="ALB_CR.true.numeric.attribute"/>
          <parameter key="20" value="GFR.true.numeric.attribute"/>
          <parameter key="21" value="CCI.true.integer.attribute"/>
          <parameter key="22" value="CONTROL_7\.5.true.integer.attribute"/>
          <parameter key="23" value="CONTROL_6.true.integer.attribute"/>
          <parameter key="24" value="CONTROL_6\.5.true.integer.attribute"/>
          <parameter key="25" value="CONTROL_7.true.integer.attribute"/>
          <parameter key="26" value="GENDER.true.integer.attribute"/>
          <parameter key="27" value="BACKGROUND_INFORMATION.true.integer.attribute"/>
          <parameter key="28" value="FAMILY_HEALTH_STORY.true.integer.attribute"/>
          <parameter key="29" value="INSULINE_TREATMENT.true.integer.attribute"/>
          <parameter key="30" value="BMI_DEGREE.true.integer.attribute"/>
          <parameter key="31" value="PATIENTS_STATUS.true.integer.attribute"/>
          <parameter key="32" value="SMOKING_HABIT.true.integer.attribute"/>
          <parameter key="33" value="HYPERTENSION.true.integer.attribute"/>
          <parameter key="34" value="MACRO.true.binominal.label"/>
          <parameter key="35" value="MICRO.true.integer.attribute"/>
          <parameter key="36" value="CODISEASE.true.integer.attribute"/>
          <parameter key="37" value="HBA1C_DEGREE.true.integer.attribute"/>
          <parameter key="38" value="GLUCOSE_LEVEL_RISK_DEGREE.true.integer.attribute"/>
          <parameter key="39" value="LIPID_PROFILE.true.integer.attribute"/>
          <parameter key="40" value="CREATININE_DEGREE.true.integer.attribute"/>
          <parameter key="41" value="ALBUMIN_DEGREE.true.integer.attribute"/>
          <parameter key="42" value="GFR_DEGREE.true.integer.attribute"/>
        </list>
      </operator>
      <operator activated="true" class="concurrency:loop_parameters" compatibility="8.0.001" expanded="true" height="82" name="Loop Parameters (2)" width="90" x="380" y="85">
        <list key="parameters">
          <parameter key="MRMR-FS (2).relevance_redundancy_relation" value="quotient,difference"/>
          <parameter key="Stability (2).sampling_type" value="linear sampling,shuffled sampling,stratified sampling,automatic"/>
          <parameter key="MRMR-FS (2).k" value="[0.0;100.0;10;linear]"/>
        </list>
        <process expanded="true">
          <operator activated="true" class="featselext:feature_selection_stability_evaluator" compatibility="1.1.004" expanded="true" height="103" name="Stability (2)" width="90" x="112" y="136">
            <parameter key="sampling_type" value="automatic"/>
            <process expanded="true">
              <operator activated="true" class="featselext:mrmr_feature_selection" compatibility="1.1.004" expanded="true" height="82" name="MRMR-FS (2)" width="90" x="313" y="187">
                <parameter key="normalize_weights" value="true"/>
                <parameter key="k" value="50"/>
                <parameter key="relevance_redundancy_relation" value="difference"/>
              </operator>
              <connect from_port="exampleset" to_op="MRMR-FS (2)" to_port="example set"/>
              <connect from_op="MRMR-FS (2)" from_port="weights" to_port="weights"/>
              <portSpacing port="source_exampleset" spacing="0"/>
              <portSpacing port="sink_weights" spacing="0"/>
            </process>
          </operator>
          <operator activated="true" class="log" compatibility="8.0.001" expanded="true" height="103" name="Log (2)" width="90" x="313" y="136">
            <parameter key="filename" value="C:\Users\AngelsChange\Desktop\wer.log"/>
            <list key="log">
              <parameter key="jaccard" value="operator.Stability (2).value.robustness"/>
              <parameter key="kuncheva" value="operator.Stability (2).value.consistency"/>
            </list>
          </operator>
          <connect from_port="input 1" to_op="Stability (2)" to_port="exampleset"/>
          <connect from_op="Stability (2)" from_port="robustness" to_op="Log (2)" to_port="through 1"/>
          <connect from_op="Stability (2)" from_port="kuncheva" to_op="Log (2)" to_port="through 2"/>
          <connect from_op="Log (2)" from_port="through 1" to_port="performance"/>
          <connect from_op="Log (2)" from_port="through 2" to_port="output 1"/>
          <portSpacing port="source_input 1" spacing="0"/>
          <portSpacing port="source_input 2" spacing="0"/>
          <portSpacing port="sink_performance" spacing="0"/>
          <portSpacing port="sink_output 1" spacing="0"/>
          <portSpacing port="sink_output 2" spacing="0"/>
        </process>
      </operator>
      <connect from_port="input 1" to_op="Read Excel" to_port="file"/>
      <connect from_op="Read Excel" from_port="output" to_op="Loop Parameters (2)" to_port="input 1"/>
      <connect from_op="Loop Parameters (2)" from_port="output 1" to_port="result 2"/>
      <portSpacing port="source_input 1" spacing="0"/>
      <portSpacing port="source_input 2" spacing="0"/>
      <portSpacing port="sink_result 1" spacing="0"/>
      <portSpacing port="sink_result 2" spacing="0"/>
      <portSpacing port="sink_result 3" spacing="0"/>
    </process>
  </operator>
</process>
Tagged: