NOTE: IF YOU WISH TO REPORT A NEW BUG, PLEASE POST A NEW QUESTION AND TAG AS "BUG REPORT". THANK YOU.
cross validation together with "Extract Topics from Data (LDA) operator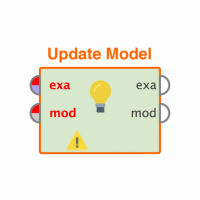 Joos
Member
Posts: 11
Newbie
Hi

I am trying to set up the cross validation together with LDA. I used the cross validation operator with the output of the process documents operator as input. In the training half of the cross validation, I have the LDA operator. This model is then passed on to the test part. There I apply the model and I have this linked to a performance operator. When I run it, the apply model operator returns an error "The attribute documentid was already present in the example set." No idea how to resolve this?



Tagged: