🦉&nbsp🎤&nbsp&nbsp&nbspRapidMiner Wisdom 2020 - CALL FOR SPEAKERS&nbsp&nbsp&nbsp🦉&nbsp🎤
We are inviting all community members to submit proposals to speak at Wisdom 2020 in Boston.
Whether it's a cool RapidMiner trick or a use case implementation, we want to see what you have.
Form link is below and deadline for submissions is November 15. See you in Boston!
Hi Guys! I'm having problems running a regression, I really need some help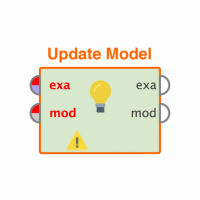 luisahahn95
Member
Posts: 1
Learner I
is anyone of you from Berlin and has time too meet up this week? I'm writing a paper with a friend about asymmetric error cost functions in regression problems and wee really need some help with running a M5, NN and linear regression model in rapidminer...

We would be so thankful!

Thanks in advance!