Template to Identify Data Series with similiar Rate of Change properties for Prediction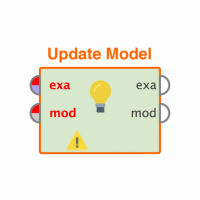 CCresearch
Member
Posts: 1
Newbie
Sorry I am a total newbie here, so maybe this question is a bit naive.
I have amassed a MySQL database with 100'000s of timeseries and I want to find all those that might have potentially predictive power on one time series that should be predicted. 
Some of these series have monthly, some have bi-weekly, weekly or daily granularity.
The time series to predict have daily granularity.
I would imagine to e.g. calculate 3-month or 6-month rate of changes on all of these dataseries and then lag the time series  by one or several time units in order to see whether any of them would exhibit some sort of correlation with the rate of change of the time series that I want to predict.
Is there some sort of rapidminer template existing that could help me to set such a search process up in a most efficient way?


Any other comments on this idea from seasoned "rapid miners"?
If one would build an identification process like the one above, what kind of statsitical methods or criteria would you suggest to evaluate the correlation of the data series?