box plot, group column has more than 20 distinct values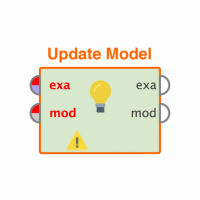 stanislav_khali
Member
Posts: 2
Learner I
i think this is bug. 
I have a variable that has 30 distinct values, so i filter out half of them using 'filter examples'.
I check how many distinct values i have using aggregate operator, i have 15 different distinct values. 
... but the box plot still doesn't want to plot. 

i had to export my data into excel, filter out the same examples and then re-upload the data back into RM.
using the store-operator to save the filtered data in repository, still preserves the other distinct values that are no longer in the data... RM still thinks there is >20 distinct values.