🎉&nbsp🎉&nbsp&nbsp&nbspRAPIDMINER 9.5 BETA IS OUT!!!&nbsp&nbsp&nbsp🎉&nbsp🎉
GRAB THE HOTTEST NEW BETA OF RAPIDMINER STUDIO, SERVER, AND RADOOP. LET US KNOW WHAT YOU THINK!
🦉&nbsp🎤&nbsp&nbsp&nbspRapidMiner Wisdom 2020 - CALL FOR SPEAKERS&nbsp&nbsp&nbsp🦉&nbsp🎤
We are inviting all community members to submit proposals to speak at Wisdom 2020 in Boston.
Whether it's a cool RapidMiner trick or a use case implementation, we want to see what you have.
Form link is below and deadline for submissions is November 15. See you in Boston!
How to split an attribute based on a condition on the split pattern ?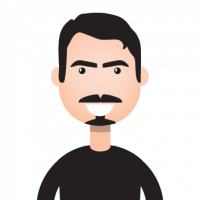 lionelderkrikor
Moderator, RapidMiner Certified Analyst, Member
Posts: 781
&nbsp
&nbsp

Unicorn
Hi,
I'm extracting usernames of e-mails and I want to split these usernames according to the
separator between the first name and the last name. (the separator is different for each username).
For example here the initial dataset :
Username
john.doe
John_Doe
I want to obtain the following dataset :
Username_1 Username_2
john doe
John Doe
For this I tried to use the
Branch
operator but I'm encountered an error.
Here my process :
<?xml version="1.0" encoding="UTF-8"?><process version="9.3.000">
  <context>
    <input/>
    <output/>
    <macros/>
  </context>
  <operator activated="true" class="process" compatibility="9.3.000" expanded="true" name="Process">
    <parameter key="logverbosity" value="init"/>
    <parameter key="random_seed" value="2001"/>
    <parameter key="send_mail" value="never"/>
    <parameter key="notification_email" value=""/>
    <parameter key="process_duration_for_mail" value="30"/>
    <parameter key="encoding" value="SYSTEM"/>
    <process expanded="true">
      <operator activated="true" class="utility:create_exampleset" compatibility="9.3.000" expanded="true" height="68" name="Create ExampleSet" width="90" x="112" y="85">
        <parameter key="generator_type" value="comma separated text"/>
        <parameter key="number_of_examples" value="100"/>
        <parameter key="use_stepsize" value="false"/>
        <list key="function_descriptions"/>
        <parameter key="add_id_attribute" value="false"/>
        <list key="numeric_series_configuration"/>
        <list key="date_series_configuration"/>
        <list key="date_series_configuration (interval)"/>
        <parameter key="date_format" value="yyyy-MM-dd HH:mm:ss"/>
        <parameter key="time_zone" value="SYSTEM"/>
        <parameter key="input_csv_text" value="Username&#10;john.doe&#10;John_Doe"/>
        <parameter key="column_separator" value=","/>
        <parameter key="parse_all_as_nominal" value="false"/>
        <parameter key="decimal_point_character" value="."/>
        <parameter key="trim_attribute_names" value="true"/>
      </operator>
      <operator activated="true" class="multiply" compatibility="9.3.000" expanded="true" height="103" name="Multiply (2)" width="90" x="313" y="85"/>
      <operator activated="true" breakpoints="before" class="branch" compatibility="9.3.000" expanded="true" height="103" name="Branch" width="90" x="514" y="85">
        <parameter key="condition_type" value="expression"/>
        <parameter key="condition_value" value="[Username]==john.doe"/>
        <parameter key="expression" value="contains([Username],&quot;.&quot;)==TRUE"/>
        <parameter key="io_object" value="ANOVAMatrix"/>
        <parameter key="return_inner_output" value="true"/>
        <process expanded="true">
          <operator activated="true" class="multiply" compatibility="9.3.000" expanded="true" height="103" name="Multiply (3)" width="90" x="45" y="238"/>
          <operator activated="true" class="select_attributes" compatibility="9.3.000" expanded="true" height="82" name="Select Attributes" width="90" x="179" y="238">
            <parameter key="attribute_filter_type" value="single"/>
            <parameter key="attribute" value="Username"/>
            <parameter key="attributes" value=""/>
            <parameter key="use_except_expression" value="false"/>
            <parameter key="value_type" value="attribute_value"/>
            <parameter key="use_value_type_exception" value="false"/>
            <parameter key="except_value_type" value="time"/>
            <parameter key="block_type" value="attribute_block"/>
            <parameter key="use_block_type_exception" value="false"/>
            <parameter key="except_block_type" value="value_matrix_row_start"/>
            <parameter key="invert_selection" value="false"/>
            <parameter key="include_special_attributes" value="false"/>
          </operator>
          <operator activated="true" breakpoints="before" class="split" compatibility="9.3.000" expanded="true" height="82" name="Split (2)" width="90" x="179" y="136">
            <parameter key="attribute_filter_type" value="single"/>
            <parameter key="attribute" value="Username"/>
            <parameter key="attributes" value=""/>
            <parameter key="use_except_expression" value="false"/>
            <parameter key="value_type" value="nominal"/>
            <parameter key="use_value_type_exception" value="false"/>
            <parameter key="except_value_type" value="file_path"/>
            <parameter key="block_type" value="single_value"/>
            <parameter key="use_block_type_exception" value="false"/>
            <parameter key="except_block_type" value="single_value"/>
            <parameter key="invert_selection" value="false"/>
            <parameter key="include_special_attributes" value="false"/>
            <parameter key="split_pattern" value="[.]"/>
            <parameter key="split_mode" value="ordered_split"/>
          </operator>
          <operator activated="true" class="union" compatibility="9.3.000" expanded="true" height="82" name="Union" width="90" x="380" y="136"/>
          <connect from_port="condition" to_port="input 1"/>
          <connect from_port="input 1" to_op="Multiply (3)" to_port="input"/>
          <connect from_op="Multiply (3)" from_port="output 1" to_op="Split (2)" to_port="example set input"/>
          <connect from_op="Multiply (3)" from_port="output 2" to_op="Select Attributes" to_port="example set input"/>
          <connect from_op="Select Attributes" from_port="example set output" to_op="Union" to_port="example set 2"/>
          <connect from_op="Split (2)" from_port="example set output" to_op="Union" to_port="example set 1"/>
          <connect from_op="Union" from_port="union" to_port="input 2"/>
          <portSpacing port="source_condition" spacing="0"/>
          <portSpacing port="source_input 1" spacing="0"/>
          <portSpacing port="source_input 2" spacing="0"/>
          <portSpacing port="sink_input 1" spacing="0"/>
          <portSpacing port="sink_input 2" spacing="0"/>
          <portSpacing port="sink_input 3" spacing="0"/>
        </process>
        <process expanded="true">
          <connect from_port="condition" to_port="input 1"/>
          <connect from_port="input 1" to_port="input 2"/>
          <portSpacing port="source_condition" spacing="0"/>
          <portSpacing port="source_input 1" spacing="0"/>
          <portSpacing port="source_input 2" spacing="0"/>
          <portSpacing port="sink_input 1" spacing="0"/>
          <portSpacing port="sink_input 2" spacing="0"/>
          <portSpacing port="sink_input 3" spacing="0"/>
        </process>
      </operator>
      <operator activated="true" class="branch" compatibility="9.3.000" expanded="true" height="103" name="Branch (2)" width="90" x="648" y="85">
        <parameter key="condition_type" value="expression"/>
        <parameter key="condition_value" value="Username==John_doe"/>
        <parameter key="expression" value="contains([Username],&quot;_&quot;)==TRUE"/>
        <parameter key="io_object" value="ANOVAMatrix"/>
        <parameter key="return_inner_output" value="true"/>
        <process expanded="true">
          <operator activated="true" breakpoints="after" class="split" compatibility="9.3.000" expanded="true" height="82" name="Split" width="90" x="179" y="136">
            <parameter key="attribute_filter_type" value="single"/>
            <parameter key="attribute" value="Username"/>
            <parameter key="attributes" value=""/>
            <parameter key="use_except_expression" value="false"/>
            <parameter key="value_type" value="nominal"/>
            <parameter key="use_value_type_exception" value="false"/>
            <parameter key="except_value_type" value="file_path"/>
            <parameter key="block_type" value="single_value"/>
            <parameter key="use_block_type_exception" value="false"/>
            <parameter key="except_block_type" value="single_value"/>
            <parameter key="invert_selection" value="false"/>
            <parameter key="include_special_attributes" value="false"/>
            <parameter key="split_pattern" value="[_]"/>
            <parameter key="split_mode" value="ordered_split"/>
          </operator>
          <connect from_port="condition" to_port="input 1"/>
          <connect from_port="input 1" to_op="Split" to_port="example set input"/>
          <connect from_op="Split" from_port="example set output" to_port="input 2"/>
          <portSpacing port="source_condition" spacing="0"/>
          <portSpacing port="source_input 1" spacing="0"/>
          <portSpacing port="source_input 2" spacing="0"/>
          <portSpacing port="sink_input 1" spacing="0"/>
          <portSpacing port="sink_input 2" spacing="0"/>
          <portSpacing port="sink_input 3" spacing="0"/>
        </process>
        <process expanded="true">
          <connect from_port="condition" to_port="input 1"/>
          <connect from_port="input 1" to_port="input 2"/>
          <portSpacing port="source_condition" spacing="0"/>
          <portSpacing port="source_input 1" spacing="0"/>
          <portSpacing port="source_input 2" spacing="0"/>
          <portSpacing port="sink_input 1" spacing="0"/>
          <portSpacing port="sink_input 2" spacing="0"/>
          <portSpacing port="sink_input 3" spacing="0"/>
        </process>
      </operator>
      <connect from_op="Create ExampleSet" from_port="output" to_op="Multiply (2)" to_port="input"/>
      <connect from_op="Multiply (2)" from_port="output 1" to_op="Branch" to_port="condition"/>
      <connect from_op="Multiply (2)" from_port="output 2" to_op="Branch" to_port="input 1"/>
      <connect from_op="Branch" from_port="input 1" to_op="Branch (2)" to_port="condition"/>
      <connect from_op="Branch" from_port="input 2" to_op="Branch (2)" to_port="input 1"/>
      <connect from_op="Branch (2)" from_port="input 2" to_port="result 1"/>
      <portSpacing port="source_input 1" spacing="0"/>
      <portSpacing port="sink_result 1" spacing="0"/>
      <portSpacing port="sink_result 2" spacing="0"/>
    </process>
  </operator>
</process>


Can you help me ?

Regards,

Lionel
Tagged: