How to split an attribute based on a condition on the split pattern ?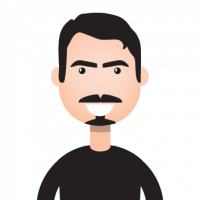 lionelderkrikor
Moderator, RapidMiner Certified Analyst, Member
Posts: 1,195
Unicorn
Hi,
I'm extracting usernames of e-mails and I want to split these usernames according to the 
separator between the first name and the last name. (the separator  is different for each username).
For example here the initial dataset : 
Username
john.doe
John_Doe
I want to obtain the following dataset : 
Username_1          Username_2     
john                               doe
John                              Doe
For this I tried to use the
Branch
operator but I'm encountered an error.
Here my process : 
<?xml version="1.0" encoding="UTF-8"?><process version="9.3.000">
  <context>
    <input/>
    <output/>
    <macros/>
  </context>
  <operator activated="true" class="process" compatibility="9.3.000" expanded="true" name="Process">
    <parameter key="logverbosity" value="init"/>
    <parameter key="random_seed" value="2001"/>
    <parameter key="send_mail" value="never"/>
    <parameter key="notification_email" value=""/>
    <parameter key="process_duration_for_mail" value="30"/>
    <parameter key="encoding" value="SYSTEM"/>
    <process expanded="true">
      <operator activated="true" class="utility:create_exampleset" compatibility="9.3.000" expanded="true" height="68" name="Create ExampleSet" width="90" x="112" y="85">
        <parameter key="generator_type" value="comma separated text"/>
        <parameter key="number_of_examples" value="100"/>
        <parameter key="use_stepsize" value="false"/>
        <list key="function_descriptions"/>
        <parameter key="add_id_attribute" value="false"/>
        <list key="numeric_series_configuration"/>
        <list key="date_series_configuration"/>
        <list key="date_series_configuration (interval)"/>
        <parameter key="date_format" value="yyyy-MM-dd HH:mm:ss"/>
        <parameter key="time_zone" value="SYSTEM"/>
        <parameter key="input_csv_text" value="Username&#10;john.doe&#10;John_Doe"/>
        <parameter key="column_separator" value=","/>
        <parameter key="parse_all_as_nominal" value="false"/>
        <parameter key="decimal_point_character" value="."/>
        <parameter key="trim_attribute_names" value="true"/>
      </operator>
      <operator activated="true" class="multiply" compatibility="9.3.000" expanded="true" height="103" name="Multiply (2)" width="90" x="313" y="85"/>
      <operator activated="true" breakpoints="before" class="branch" compatibility="9.3.000" expanded="true" height="103" name="Branch" width="90" x="514" y="85">
        <parameter key="condition_type" value="expression"/>
        <parameter key="condition_value" value="[Username]==john.doe"/>
        <parameter key="expression" value="contains([Username],&quot;.&quot;)==TRUE"/>
        <parameter key="io_object" value="ANOVAMatrix"/>
        <parameter key="return_inner_output" value="true"/>
        <process expanded="true">
          <operator activated="true" class="multiply" compatibility="9.3.000" expanded="true" height="103" name="Multiply (3)" width="90" x="45" y="238"/>
          <operator activated="true" class="select_attributes" compatibility="9.3.000" expanded="true" height="82" name="Select Attributes" width="90" x="179" y="238">
            <parameter key="attribute_filter_type" value="single"/>
            <parameter key="attribute" value="Username"/>
            <parameter key="attributes" value=""/>
            <parameter key="use_except_expression" value="false"/>
            <parameter key="value_type" value="attribute_value"/>
            <parameter key="use_value_type_exception" value="false"/>
            <parameter key="except_value_type" value="time"/>
            <parameter key="block_type" value="attribute_block"/>
            <parameter key="use_block_type_exception" value="false"/>
            <parameter key="except_block_type" value="value_matrix_row_start"/>
            <parameter key="invert_selection" value="false"/>
            <parameter key="include_special_attributes" value="false"/>
          </operator>
          <operator activated="true" breakpoints="before" class="split" compatibility="9.3.000" expanded="true" height="82" name="Split (2)" width="90" x="179" y="136">
            <parameter key="attribute_filter_type" value="single"/>
            <parameter key="attribute" value="Username"/>
            <parameter key="attributes" value=""/>
            <parameter key="use_except_expression" value="false"/>
            <parameter key="value_type" value="nominal"/>
            <parameter key="use_value_type_exception" value="false"/>
            <parameter key="except_value_type" value="file_path"/>
            <parameter key="block_type" value="single_value"/>
            <parameter key="use_block_type_exception" value="false"/>
            <parameter key="except_block_type" value="single_value"/>
            <parameter key="invert_selection" value="false"/>
            <parameter key="include_special_attributes" value="false"/>
            <parameter key="split_pattern" value="[.]"/>
            <parameter key="split_mode" value="ordered_split"/>
          </operator>
          <operator activated="true" class="union" compatibility="9.3.000" expanded="true" height="82" name="Union" width="90" x="380" y="136"/>
          <connect from_port="condition" to_port="input 1"/>
          <connect from_port="input 1" to_op="Multiply (3)" to_port="input"/>
          <connect from_op="Multiply (3)" from_port="output 1" to_op="Split (2)" to_port="example set input"/>
          <connect from_op="Multiply (3)" from_port="output 2" to_op="Select Attributes" to_port="example set input"/>
          <connect from_op="Select Attributes" from_port="example set output" to_op="Union" to_port="example set 2"/>
          <connect from_op="Split (2)" from_port="example set output" to_op="Union" to_port="example set 1"/>
          <connect from_op="Union" from_port="union" to_port="input 2"/>
          <portSpacing port="source_condition" spacing="0"/>
          <portSpacing port="source_input 1" spacing="0"/>
          <portSpacing port="source_input 2" spacing="0"/>
          <portSpacing port="sink_input 1" spacing="0"/>
          <portSpacing port="sink_input 2" spacing="0"/>
          <portSpacing port="sink_input 3" spacing="0"/>
        </process>
        <process expanded="true">
          <connect from_port="condition" to_port="input 1"/>
          <connect from_port="input 1" to_port="input 2"/>
          <portSpacing port="source_condition" spacing="0"/>
          <portSpacing port="source_input 1" spacing="0"/>
          <portSpacing port="source_input 2" spacing="0"/>
          <portSpacing port="sink_input 1" spacing="0"/>
          <portSpacing port="sink_input 2" spacing="0"/>
          <portSpacing port="sink_input 3" spacing="0"/>
        </process>
      </operator>
      <operator activated="true" class="branch" compatibility="9.3.000" expanded="true" height="103" name="Branch (2)" width="90" x="648" y="85">
        <parameter key="condition_type" value="expression"/>
        <parameter key="condition_value" value="Username==John_doe"/>
        <parameter key="expression" value="contains([Username],&quot;_&quot;)==TRUE"/>
        <parameter key="io_object" value="ANOVAMatrix"/>
        <parameter key="return_inner_output" value="true"/>
        <process expanded="true">
          <operator activated="true" breakpoints="after" class="split" compatibility="9.3.000" expanded="true" height="82" name="Split" width="90" x="179" y="136">
            <parameter key="attribute_filter_type" value="single"/>
            <parameter key="attribute" value="Username"/>
            <parameter key="attributes" value=""/>
            <parameter key="use_except_expression" value="false"/>
            <parameter key="value_type" value="nominal"/>
            <parameter key="use_value_type_exception" value="false"/>
            <parameter key="except_value_type" value="file_path"/>
            <parameter key="block_type" value="single_value"/>
            <parameter key="use_block_type_exception" value="false"/>
            <parameter key="except_block_type" value="single_value"/>
            <parameter key="invert_selection" value="false"/>
            <parameter key="include_special_attributes" value="false"/>
            <parameter key="split_pattern" value="[_]"/>
            <parameter key="split_mode" value="ordered_split"/>
          </operator>
          <connect from_port="condition" to_port="input 1"/>
          <connect from_port="input 1" to_op="Split" to_port="example set input"/>
          <connect from_op="Split" from_port="example set output" to_port="input 2"/>
          <portSpacing port="source_condition" spacing="0"/>
          <portSpacing port="source_input 1" spacing="0"/>
          <portSpacing port="source_input 2" spacing="0"/>
          <portSpacing port="sink_input 1" spacing="0"/>
          <portSpacing port="sink_input 2" spacing="0"/>
          <portSpacing port="sink_input 3" spacing="0"/>
        </process>
        <process expanded="true">
          <connect from_port="condition" to_port="input 1"/>
          <connect from_port="input 1" to_port="input 2"/>
          <portSpacing port="source_condition" spacing="0"/>
          <portSpacing port="source_input 1" spacing="0"/>
          <portSpacing port="source_input 2" spacing="0"/>
          <portSpacing port="sink_input 1" spacing="0"/>
          <portSpacing port="sink_input 2" spacing="0"/>
          <portSpacing port="sink_input 3" spacing="0"/>
        </process>
      </operator>
      <connect from_op="Create ExampleSet" from_port="output" to_op="Multiply (2)" to_port="input"/>
      <connect from_op="Multiply (2)" from_port="output 1" to_op="Branch" to_port="condition"/>
      <connect from_op="Multiply (2)" from_port="output 2" to_op="Branch" to_port="input 1"/>
      <connect from_op="Branch" from_port="input 1" to_op="Branch (2)" to_port="condition"/>
      <connect from_op="Branch" from_port="input 2" to_op="Branch (2)" to_port="input 1"/>
      <connect from_op="Branch (2)" from_port="input 2" to_port="result 1"/>
      <portSpacing port="source_input 1" spacing="0"/>
      <portSpacing port="sink_result 1" spacing="0"/>
      <portSpacing port="sink_result 2" spacing="0"/>
    </process>
  </operator>
</process>


Can you help me ?

Regards,

Lionel
Tagged: