RapidMiner 9.7 is Now Available
Lots of amazing new improvements including true version control! Learn more about what's new here.
Problem while doing some text mining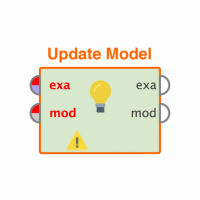 FlorianLeu
Member
Posts: 1
Contributor I
Hey, i just mined some text for my bachelors thesis and all of sudden after i tried to use some new rules by useing the academys tutorial, it doesnt show me the word count anymore. I even did it like in the tutorial 1:1. Heres a picture of it now, how do i fix it, so i can see the tokens again with the wordcount?
Tagged: