🦉&nbsp🎤&nbsp&nbsp&nbspRapidMiner Wisdom 2020 - CALL FOR SPEAKERS&nbsp&nbsp&nbsp🦉&nbsp🎤
We are inviting all community members to submit proposals to speak at Wisdom 2020 in Boston.
Whether it's a cool RapidMiner trick or a use case implementation, we want to see what you have.
Form link is below and deadline for submissions is November 15. See you in Boston!
Decision Tree using Auto Model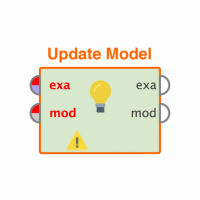 Arupriya_Sen
Member
Posts: 21
Contributor II
I am doing Fraud Detection Analysis with Decision Tree using Auto Model in RapidMiner version 9.3.0. The dataset and screenshots are attached below. Instead of getting a nice tree, I am getting just a single good leaf. This means that the Auto Model is predicting all the examples of the label attribute to be good. How do I get a nice proper tree? can anyone help me with this?
Tagged: