🎉 🎉 RAPIDMINER 9.10 IS OUT!!! 🎉🎉
Download the latest version helping analytics teams accelerate time-to-value for streaming and IIOT use cases.
quien me puede ayudar a analisis de datos, limpieza y modelos predictivos?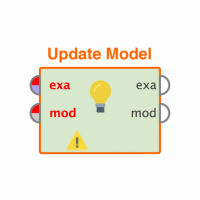 omarignacio23
Member
Posts: 1
Newbie
hola soy nuevo en esto y necesito hacer un proyecto, aca los detalles de lo que debo hacer:
Conocimiento y descripción de la base de datos.
Limpieza de la base de datos (eliminación de registros, atributos, imputación de datos entre otros vistos en clases).
Identificación y tratamiento de outliers.
Transformación de la base de datos.
Elección de atributos relevantes para incorporar a un modelo mediante métodos de filtro.
Etapa 2
Entrenamiento de a lo menos 4 modelos de clasificación.
Identificación del umbral óptimo para la selección del mejor modelo.
Elaboración de la curva ROC para el mejor modelo seleccionado.
Identificar el umbral óptimo mediante la incorporación de costos asociados a los errores de clasificación (Probar a lo menos 3 valores de costos para cada error y analizar resultados).
Aplicar un modelo de clúster para identificar grupos de clientes y concluir respecto a los resultados.
Tagged: