How to filter out one class of the label?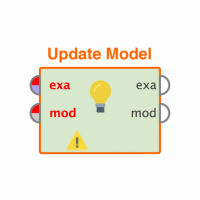 Miner_Markus
Member
Posts: 3
Newbie
Hi together,
I want to analyze some data in regard to a label that has 3 classes. Due to bad data quality in one of the classes and because it is also not of interest, I want to focus only on 2 classes of the label. I used "Filter Example" to delete all examples, that are labeled with the label, that is not of interest. But in my model (decision tree) it is still displayed when I click on the leafs, for examples as (25/8/0) or (6/32/0) etc. I would like to eliminate the 0 in those brackets.
Somebody has an idea?
Tagged: