🥳 RAPIDMINER 9.9 IS OUT!!! 🥳
The updates in 9.9 power advanced use cases and offer productivity enhancements for users who prefer to code.
Questions on RapidMiner 9.4 Beta new releases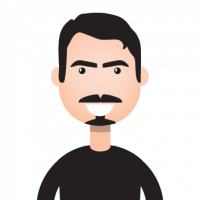 lionelderkrikor
Moderator, RapidMiner Certified Analyst, Member
Posts: 1,153
&nbsp
&nbsp

Unicorn
Dear all,
I played a little bit with RapidMiner 9.4 Beta and I have several questions : 
1. Is there any reason why the calculated times (scoring time, training time etc.) are not the same : 
 - in the results of AutoModel ("Overview" panel)
 AND
 - in the "Results" of the model (after generating and executing the process) : 
NB : FYI, these results are obtained with the Naives Bayes model with the "Titanic" dataset.
2. In previous RM releases, the Performances (cost) operator calculated the misclassification cost for classification problems, which is understandable.
Now there are 4 notions displayed in the results of AutoModel. Can you explain these 4 notions : 
3. Can you explain further the function performed by the
Rescale Confidences Logistic (Calibrate PO)
operator ? (There is no description in the "Help" menu of this operator)...
Thanks you for your listening,
Regards,
Lionel
Tagged: