🎉 🎉 RAPIDMINER 9.10 IS OUT!!! 🎉🎉
Download the latest version helping analytics teams accelerate time-to-value for streaming and IIOT use cases.
New Sliding Window Validation operator in 9.4 BETA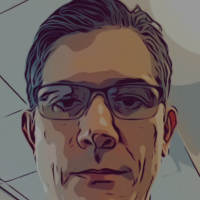 Noel
Member
Posts: 82
&nbsp

Maven
I have a process that was originally exported from Auto Model using a GBT (attached). I opened that process in the 9.4 Beta and replaced the Cross Validation operators with the new Sliding Window Validation operator (my data is time series). It is in this way that I'm trying to leverage the Optimize Parameters and Feature Selection functionality.
The issue I'm having is that output from the various operators don't jibe and I'm not sure what to make of the conflicting metrics.
For example, the Performance Vector indicates 64.94% accuracy / 35.06% error:

Whatever this is implies a 72.6% accuracy / 27.4% error:
I'm not sure what this says:
And finally the GBT model's output says 77.91% accuracy / 22.03% error (twice):
Tagged: