RapidMiner 9.7 is Now Available
Lots of amazing new improvements including true version control! Learn more about what's new here.
Edit Auto Model process to insert 'vote' operator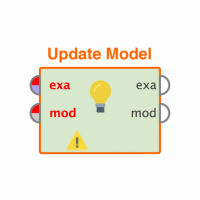 User222697
Member
Posts: 15
Contributor II
Hi,
i have used 'Titanic' data example with Auto Model to predict the survived passengers using Naive Bayes and generate a process which i attach here.
My question is, taking as reference the documentation:
https://docs.rapidminer.com/latest/studio/operators/modeling/predictive/ensembles/vote.html
What should I modify exactly in the process I attached to make it work correctly? Can someone give any illustrative example? I would be very grateful.
Thanks very much
Tagged: