ALL FEATURE REQUESTS HERE ARE MONITORED BY OUR PRODUCT TEAM.

VOTING MATTERS!

IDEAS WITH HIGH NUMBERS OF VOTES (USUALLY ≥ 10) ARE PRIORITIZED IN OUR ROADMAP.

NOTE: IF YOU WISH TO SUGGEST A NEW FEATURE, PLEASE POST A NEW QUESTION AND TAG AS "FEATURE REQUEST". THANK YOU.
installing extensions on RapidMiner Server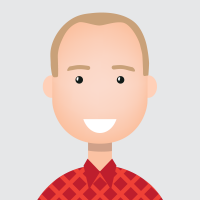 Telcontar120
Moderator, RapidMiner Certified Analyst, RapidMiner Certified Expert, Member
Posts: 1,635
Unicorn
It would be really, really nice if the web interface on the server allowed you to browse and install extensions directly there!

Under the current architecture, it is somewhat of a pain to have to go into the directories of the machines themselves (and job agents too!) and manually copy the extension files that you want available.  This limitation makes the AMI (or other VM instances) version of Server much less user friendly than necessary.  If you could do this from the web interface, then you could basically use the VM version with no underlying system/devops knowledge.  With the current setup, you really need to know how to connect via putty (or other terminal interface of your choice) and manage configurations and files manually.  Probably not the best setup for wider adoption---the goal should be to allow all necessary configuration to be done from the web interface without needing back-end access to the VM.


Brian T.
Lindon Ventures
Data Science Consulting from Certified RapidMiner Experts
Tagged: