How to label clusters in output?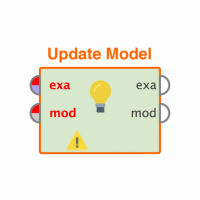 mauricenew
Member
Posts: 4
Learner I
edited October 2019
in Help
Hey,

I am using k-means to cluster a dataset but want to have the "prediction" (the cluster is based on) as a label outputted. Right now it gives me my different IDs and their word-content plus "cluster_02" or "cluster_17" but it would be nice to see "word x" instead of "cluster_02" so I can easily filter in excel for stuff I was searching for. To sum up: instead of a name like "cluster_02" I want a name based on the highest probilitiy. i.e. a cluster contains phrases containing the word "ananas", the label should be "ananas" and not "cluster_02".

Question 2: why is "nominal to text" deleting all numbers instead of converting them to text?
Tagged: