Transformed Regression operator with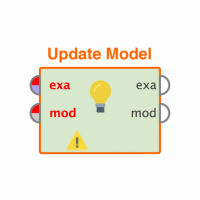 yzan
Member
Posts: 66
Unicorn
When I set  "transformation method"="none" in Transformed Regression operator, all the predictions have zero value. The attached example illustrates the issue (in Rapidminer 9.4).
The workaround: Do not use the operator when not necessary.
It is also possible that I interpret the "none" option badly or that I use a bad flow. If that is true, the documentation should be extended/an example flow should be provided.

Tagged: