NOTE: IF YOU WISH TO REPORT A NEW BUG, PLEASE POST A NEW QUESTION AND TAG AS "BUG REPORT". THANK YOU.
Bug report - Error while merging attribute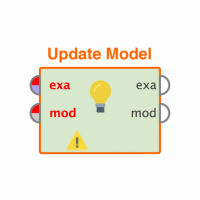 hervedelhalle
Member
Posts: 14
Contributor II
Hello everybody,

I am trying to merge attributes in a process. Everything seems ok but i got an error "Process failed" while running this process.

If i do not merge the attribtutes from the subprocess "Execute Min_Max_Freq" and get the result of this process in a dedicated table, it works fine.

However, if i try to merge the attributes from this subproccess to the attributes of the other subproccesses, it doesn't work anymore.
Can anybody help me ?

The error is not clear for me. Here is the details of the error

Exception: java.lang.NullPointerException
Message: null
Stack trace:
sun.reflect.NativeConstructorAccessorImpl.newInstance0(Native Method)
sun.reflect.NativeConstructorAccessorImpl.newInstance(NativeConstructorAccessorImpl.java:62)
sun.reflect.DelegatingConstructorAccessorImpl.newInstance(DelegatingConstructorAccessorImpl.java:45)
java.lang.reflect.Constructor.newInstance(Constructor.java:423)
java.util.concurrent.ForkJoinTask.getThrowableException(ForkJoinTask.java:598)
java.util.concurrent.ForkJoinTask.get(ForkJoinTask.java:1005)
com.rapidminer.studio.concurrency.internal.AbstractConcurrencyContext.collectResults(AbstractConcurrencyContext.java:206)
com.rapidminer.studio.concurrency.internal.StudioConcurrencyContext.collectResults(StudioConcurrencyContext.java:33)
com.rapidminer.studio.concurrency.internal.AbstractConcurrencyContext.call(AbstractConcurrencyContext.java:141)
com.rapidminer.studio.concurrency.internal.StudioConcurrencyContext.call(StudioConcurrencyContext.java:33)
com.rapidminer.Process.executeRootInPool(Process.java:1349)
com.rapidminer.Process.execute(Process.java:1314)
com.rapidminer.Process.run(Process.java:1291)
com.rapidminer.Process.run(Process.java:1177)
com.rapidminer.Process.run(Process.java:1130)
com.rapidminer.Process.run(Process.java:1125)
com.rapidminer.Process.run(Process.java:1115)
com.rapidminer.gui.ProcessThread.run(ProcessThread.java:65)


Cause
Exception: java.lang.NullPointerException
Message: null
Stack trace:
Here is xml process :

<?xml version="1.0" encoding="UTF-8"?><process version="9.3.001">
  <context>
    <input/>
    <output/>
    <macros/>
  </context>
  <operator activated="true" class="process" compatibility="9.3.001" expanded="true" name="Process">
    <parameter key="logverbosity" value="init"/>
    <parameter key="random_seed" value="2001"/>
    <parameter key="send_mail" value="never"/>
    <parameter key="notification_email" value=""/>
    <parameter key="process_duration_for_mail" value="30"/>
    <parameter key="encoding" value="SYSTEM"/>
    <process expanded="true">
      <operator activated="true" class="retrieve" compatibility="9.3.001" expanded="true" height="68" name="Retrieve" width="90" x="45" y="34">
        <parameter key="repository_entry" value="//Lecture des fichiers texte/test_store/data_time_series"/>
      </operator>
      <operator activated="true" class="numerical_to_real" compatibility="9.3.001" expanded="true" height="82" name="Numerical to Real" width="90" x="179" y="34">
        <parameter key="attribute_filter_type" value="single"/>
        <parameter key="attribute" value="TIME"/>
        <parameter key="attributes" value=""/>
        <parameter key="use_except_expression" value="false"/>
        <parameter key="value_type" value="numeric"/>
        <parameter key="use_value_type_exception" value="false"/>
        <parameter key="except_value_type" value="real"/>
        <parameter key="block_type" value="value_series"/>
        <parameter key="use_block_type_exception" value="false"/>
        <parameter key="except_block_type" value="value_series_end"/>
        <parameter key="invert_selection" value="false"/>
        <parameter key="include_special_attributes" value="false"/>
      </operator>
      <operator activated="true" class="multiply" compatibility="9.3.001" expanded="true" height="124" name="Multiply" width="90" x="313" y="34"/>
      <operator activated="true" class="productivity:execute_process" compatibility="9.3.001" expanded="true" height="68" name="Execute Min_Max_Freq" width="90" x="447" y="697">
        <parameter key="process_location" value="Min_Max_Freq"/>
        <parameter key="use_input" value="true"/>
        <parameter key="store_output" value="false"/>
        <parameter key="propagate_metadata_recursively" value="true"/>
        <parameter key="cache_process" value="true"/>
        <list key="macros"/>
        <parameter key="fail_for_unknown_macros" value="true"/>
      </operator>
      <operator activated="true" class="productivity:execute_process" compatibility="9.3.001" expanded="true" height="68" name="Execute Derive_angle" width="90" x="447" y="595">
        <parameter key="process_location" value="Derive_angle"/>
        <parameter key="use_input" value="true"/>
        <parameter key="store_output" value="false"/>
        <parameter key="propagate_metadata_recursively" value="true"/>
        <parameter key="cache_process" value="true"/>
        <list key="macros"/>
        <parameter key="fail_for_unknown_macros" value="true"/>
      </operator>
      <operator activated="true" class="productivity:execute_process" compatibility="9.3.001" expanded="true" height="68" name="Execute 02 Compute moving average and extrema  MODIFIE" width="90" x="447" y="34">
        <parameter key="process_location" value="02 Compute moving average and extrema  MODIFIE"/>
        <parameter key="use_input" value="true"/>
        <parameter key="store_output" value="false"/>
        <parameter key="propagate_metadata_recursively" value="true"/>
        <parameter key="cache_process" value="true"/>
        <list key="macros"/>
        <parameter key="fail_for_unknown_macros" value="true"/>
      </operator>
      <operator activated="true" class="multiply" compatibility="9.3.001" expanded="true" height="145" name="Multiply (3)" width="90" x="581" y="34"/>
      <operator activated="true" class="store" compatibility="9.3.001" expanded="true" height="68" name="Store" width="90" x="581" y="238">
        <parameter key="repository_entry" value="test_store/data_time_series_post_pro"/>
      </operator>
      <operator activated="true" class="filter_examples" compatibility="9.3.001" expanded="true" height="103" name="Filter Examples (Phase 1) (3)" width="90" x="715" y="340">
        <parameter key="parameter_expression" value=""/>
        <parameter key="condition_class" value="custom_filters"/>
        <parameter key="invert_filter" value="false"/>
        <list key="filters_list">
          <parameter key="filters_entry_key" value="Phase.eq.11"/>
        </list>
        <parameter key="filters_logic_and" value="true"/>
        <parameter key="filters_check_metadata" value="true"/>
      </operator>
      <operator activated="true" class="productivity:execute_process" compatibility="9.3.001" expanded="true" height="68" name="Execute 1st_2nd_Ov - 1st_last_Und (3)" width="90" x="849" y="340">
        <parameter key="process_location" value="1st_2nd_Ov - 1st_last_Und"/>
        <parameter key="use_input" value="true"/>
        <parameter key="store_output" value="false"/>
        <parameter key="propagate_metadata_recursively" value="true"/>
        <parameter key="cache_process" value="true"/>
        <list key="macros"/>
        <parameter key="fail_for_unknown_macros" value="true"/>
      </operator>
      <operator activated="true" class="select_attributes" compatibility="9.3.001" expanded="true" height="82" name="Select Attributes (3)" width="90" x="983" y="340">
        <parameter key="attribute_filter_type" value="subset"/>
        <parameter key="attribute" value=""/>
        <parameter key="attributes" value="avg_force|F_Ov_1"/>
        <parameter key="use_except_expression" value="false"/>
        <parameter key="value_type" value="attribute_value"/>
        <parameter key="use_value_type_exception" value="false"/>
        <parameter key="except_value_type" value="time"/>
        <parameter key="block_type" value="attribute_block"/>
        <parameter key="use_block_type_exception" value="false"/>
        <parameter key="except_block_type" value="value_matrix_row_start"/>
        <parameter key="invert_selection" value="false"/>
        <parameter key="include_special_attributes" value="false"/>
      </operator>
      <operator activated="true" class="rename" compatibility="9.3.001" expanded="true" height="82" name="Rename (3)" width="90" x="1117" y="340">
        <parameter key="old_name" value="avg_force"/>
        <parameter key="new_name" value="F3_stable"/>
        <list key="rename_additional_attributes">
          <parameter key="F_Ov_1" value="F3_1"/>
        </list>
      </operator>
      <operator activated="true" class="filter_examples" compatibility="9.3.001" expanded="true" height="103" name="Filter Examples (Phase 1) (2)" width="90" x="715" y="187">
        <parameter key="parameter_expression" value=""/>
        <parameter key="condition_class" value="custom_filters"/>
        <parameter key="invert_filter" value="false"/>
        <list key="filters_list">
          <parameter key="filters_entry_key" value="Phase.eq.2"/>
        </list>
        <parameter key="filters_logic_and" value="true"/>
        <parameter key="filters_check_metadata" value="true"/>
      </operator>
      <operator activated="true" class="productivity:execute_process" compatibility="9.3.001" expanded="true" height="68" name="Execute 1st_2nd_Ov - 1st_last_Und (2)" width="90" x="849" y="187">
        <parameter key="process_location" value="1st_2nd_Ov - 1st_last_Und"/>
        <parameter key="use_input" value="true"/>
        <parameter key="store_output" value="false"/>
        <parameter key="propagate_metadata_recursively" value="true"/>
        <parameter key="cache_process" value="true"/>
        <list key="macros"/>
        <parameter key="fail_for_unknown_macros" value="true"/>
      </operator>
      <operator activated="true" class="filter_examples" compatibility="9.3.001" expanded="true" height="103" name="Filter Examples (Phase 1)" width="90" x="715" y="34">
        <parameter key="parameter_expression" value=""/>
        <parameter key="condition_class" value="custom_filters"/>
        <parameter key="invert_filter" value="false"/>
        <list key="filters_list">
          <parameter key="filters_entry_key" value="Phase.eq.1"/>
        </list>
        <parameter key="filters_logic_and" value="true"/>
        <parameter key="filters_check_metadata" value="true"/>
      </operator>
      <operator activated="true" class="productivity:execute_process" compatibility="9.3.001" expanded="true" height="68" name="Execute 1st_2nd_Ov - 1st_last_Und" width="90" x="849" y="34">
        <parameter key="process_location" value="1st_2nd_Ov - 1st_last_Und"/>
        <parameter key="use_input" value="true"/>
        <parameter key="store_output" value="false"/>
        <parameter key="propagate_metadata_recursively" value="true"/>
        <parameter key="cache_process" value="true"/>
        <list key="macros"/>
        <parameter key="fail_for_unknown_macros" value="true"/>
      </operator>
      <operator activated="true" class="select_attributes" compatibility="9.3.001" expanded="true" height="82" name="Select Attributes" width="90" x="983" y="34">
        <parameter key="attribute_filter_type" value="subset"/>
        <parameter key="attribute" value=""/>
        <parameter key="attributes" value="avg_force|F_Ov_1"/>
        <parameter key="use_except_expression" value="false"/>
        <parameter key="value_type" value="attribute_value"/>
        <parameter key="use_value_type_exception" value="false"/>
        <parameter key="except_value_type" value="time"/>
        <parameter key="block_type" value="attribute_block"/>
        <parameter key="use_block_type_exception" value="false"/>
        <parameter key="except_block_type" value="value_matrix_row_start"/>
        <parameter key="invert_selection" value="false"/>
        <parameter key="include_special_attributes" value="false"/>
      </operator>
      <operator activated="true" class="rename" compatibility="9.3.001" expanded="true" height="82" name="Rename" width="90" x="1117" y="34">
        <parameter key="old_name" value="avg_force"/>
        <parameter key="new_name" value="F1_stable"/>
        <list key="rename_additional_attributes">
          <parameter key="F_Ov_1" value="F1_1"/>
        </list>
      </operator>
      <operator activated="true" class="select_attributes" compatibility="9.3.001" expanded="true" height="82" name="Select Attributes (2)" width="90" x="983" y="187">
        <parameter key="attribute_filter_type" value="subset"/>
        <parameter key="attribute" value=""/>
        <parameter key="attributes" value="avg_force|F_Ov_1"/>
        <parameter key="use_except_expression" value="false"/>
        <parameter key="value_type" value="attribute_value"/>
        <parameter key="use_value_type_exception" value="false"/>
        <parameter key="except_value_type" value="time"/>
        <parameter key="block_type" value="attribute_block"/>
        <parameter key="use_block_type_exception" value="false"/>
        <parameter key="except_block_type" value="value_matrix_row_start"/>
        <parameter key="invert_selection" value="false"/>
        <parameter key="include_special_attributes" value="false"/>
      </operator>
      <operator activated="true" class="rename" compatibility="9.3.001" expanded="true" height="82" name="Rename (2)" width="90" x="1117" y="187">
        <parameter key="old_name" value="avg_force"/>
        <parameter key="new_name" value="F2_stable"/>
        <list key="rename_additional_attributes">
          <parameter key="F_Ov_1" value="F2_1"/>
        </list>
      </operator>
      <operator activated="true" class="operator_toolbox:merge" compatibility="2.1.000" expanded="true" height="103" name="Merge Attributes (2)" width="90" x="1117" y="646">
        <parameter key="handling_of_duplicate_attributes" value="rename"/>
        <parameter key="handling_of_special_attributes" value="keep_first_special_other_regular"/>
        <parameter key="handling_of_duplicate_annotations" value="rename"/>
      </operator>
      <operator activated="true" class="operator_toolbox:merge" compatibility="2.1.000" expanded="true" height="145" name="Merge Attributes" width="90" x="1385" y="187">
        <parameter key="handling_of_duplicate_attributes" value="rename"/>
        <parameter key="handling_of_special_attributes" value="keep_first_special_other_regular"/>
        <parameter key="handling_of_duplicate_annotations" value="rename"/>
      </operator>
      <connect from_op="Retrieve" from_port="output" to_op="Numerical to Real" to_port="example set input"/>
      <connect from_op="Numerical to Real" from_port="example set output" to_op="Multiply" to_port="input"/>
      <connect from_op="Multiply" from_port="output 1" to_op="Execute 02 Compute moving average and extrema  MODIFIE" to_port="input 1"/>
      <connect from_op="Multiply" from_port="output 2" to_op="Execute Derive_angle" to_port="input 1"/>
      <connect from_op="Multiply" from_port="output 3" to_op="Execute Min_Max_Freq" to_port="input 1"/>
      <connect from_op="Execute Min_Max_Freq" from_port="result 1" to_op="Merge Attributes (2)" to_port="example set 2"/>
      <connect from_op="Execute Derive_angle" from_port="result 1" to_op="Merge Attributes (2)" to_port="example set 1"/>
      <connect from_op="Execute 02 Compute moving average and extrema  MODIFIE" from_port="result 1" to_op="Multiply (3)" to_port="input"/>
      <connect from_op="Multiply (3)" from_port="output 1" to_op="Filter Examples (Phase 1)" to_port="example set input"/>
      <connect from_op="Multiply (3)" from_port="output 2" to_op="Filter Examples (Phase 1) (2)" to_port="example set input"/>
      <connect from_op="Multiply (3)" from_port="output 3" to_op="Filter Examples (Phase 1) (3)" to_port="example set input"/>
      <connect from_op="Multiply (3)" from_port="output 4" to_op="Store" to_port="input"/>
      <connect from_op="Filter Examples (Phase 1) (3)" from_port="example set output" to_op="Execute 1st_2nd_Ov - 1st_last_Und (3)" to_port="input 1"/>
      <connect from_op="Execute 1st_2nd_Ov - 1st_last_Und (3)" from_port="result 1" to_op="Select Attributes (3)" to_port="example set input"/>
      <connect from_op="Select Attributes (3)" from_port="example set output" to_op="Rename (3)" to_port="example set input"/>
      <connect from_op="Rename (3)" from_port="example set output" to_op="Merge Attributes" to_port="example set 3"/>
      <connect from_op="Filter Examples (Phase 1) (2)" from_port="example set output" to_op="Execute 1st_2nd_Ov - 1st_last_Und (2)" to_port="input 1"/>
      <connect from_op="Execute 1st_2nd_Ov - 1st_last_Und (2)" from_port="result 1" to_op="Select Attributes (2)" to_port="example set input"/>
      <connect from_op="Filter Examples (Phase 1)" from_port="example set output" to_op="Execute 1st_2nd_Ov - 1st_last_Und" to_port="input 1"/>
      <connect from_op="Execute 1st_2nd_Ov - 1st_last_Und" from_port="result 1" to_op="Select Attributes" to_port="example set input"/>
      <connect from_op="Select Attributes" from_port="example set output" to_op="Rename" to_port="example set input"/>
      <connect from_op="Rename" from_port="example set output" to_op="Merge Attributes" to_port="example set 1"/>
      <connect from_op="Select Attributes (2)" from_port="example set output" to_op="Rename (2)" to_port="example set input"/>
      <connect from_op="Rename (2)" from_port="example set output" to_op="Merge Attributes" to_port="example set 2"/>
      <connect from_op="Merge Attributes (2)" from_port="merged set" to_op="Merge Attributes" to_port="example set 4"/>
      <connect from_op="Merge Attributes" from_port="merged set" to_port="result 1"/>
      <portSpacing port="source_input 1" spacing="0"/>
      <portSpacing port="sink_result 1" spacing="0"/>
      <portSpacing port="sink_result 2" spacing="0"/>
    </process>
  </operator>
</process>


Tagged: