RapidMiner 9.7 is Now Available
Lots of amazing new improvements including true version control! Learn more about what's new here.
Using Regex and Macros in Loop Attributes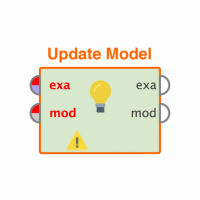 RapidMinerUser12
Member
Posts: 11
Learner I
edited November 2019
in Help
Hi,

I'm creating a reusable template for looping through attributes. So, I specify the name of the attribute in a separate macro. How can I use this macro in the regex field of Loop Attributes if I'm using attribute filter type = regular expression?

Tagged: