K-means cluster with text data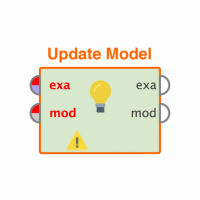 joen841030
Member
Posts: 8
Contributor II
edited November 2019
in Help
Hello experts! 

I'd like to do k-means cluster with text data. My data is saved in one excel file. It has only one column with one word in each cell. Not sure whether I am doing it correctly (picture attached) because the output is like below, with cluster 3 having 4889 items??

Cluster 0: 20 items
Cluster 1: 18 items
Cluster 2: 20 items
Cluster 3: 4889 items
Cluster 4: 20 items
Cluster 5: 10 items
Cluster 6: 10 items
Cluster 7: 10 items
Total number of items: 4997




Also, I wonder is it possible to use something like 
Silhouette  scores to define the ideal number of cluster? Thank you!!!
Tagged: