How to encrypt specific attributes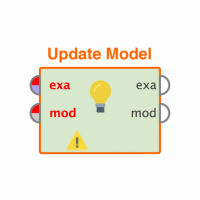 Satoshi_Kitajim
Member
Posts: 9
Contributor II
edited November 2019
in Help
I have a question about data encryption. We analyze personal information data, but we would like to encrypt all ID attributes. If you only know the ID, you can link it to various data. High security environment is required in our project.
We would like to encrypt the ID key once, then share to some analyst, and only the administrator can decrypt it.
Do you have those features?
I found the following extension but it doesn't seem to be supported in the latest version.
Tagged: