RapidMiner 9.7 is Now Available
Lots of amazing new improvements including true version control! Learn more about what's new here.
Problem about Rapidminer Studio (Linux Version)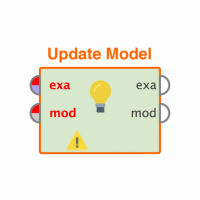 Rapidminerpartner
Member
Posts: 26
Contributor II
edited November 2019
in Help
Hello, everyone
From today, I am using Rapidminer Studio for Linux
I installed it on CentOS 7 and java 1.8 is running on CentOS.
But when I start Rapidminer
there are several error messages and lots of warning
and if I try to edit text to edit boxes in Rapidminer UI
Rapidminer stopped and it says (on console)
"Could not find conda command in the current search path
Please add the folder, which contains the conda executable."
I captured and attached the error log messages
and the final message (about conda) can be seen at err7.png
Please help me with this problem
Thank you and have a nice day, everyone
Tagged: