RapidMiner 9.7 is Now Available
Lots of amazing new improvements including true version control! Learn more about what's new here.
Classification accuracy (stacking)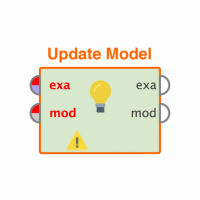 keesloutebaan
Member
Posts: 2
Newbie
edited November 2019
in Help
Hey there,
I am currently working on a polynomial classification project. The goal is to reach the highest possible accuracy.
I found out that the 'deep learning' and the 'gradient boosted trees' operator work really well.
Now, I want to find out if stacking can improve the performance. However, I tried a few combinations but every time, the performance drops.
Can someone maybe tell me if there are any important rules to take into account when it comes to stacking? When is it helpful and what settings are then required?
Thanks a lot

Tagged: