NOTE: IF YOU WISH TO REPORT A NEW BUG, PLEASE POST A NEW QUESTION AND TAG AS "BUG REPORT". THANK YOU.
Weight by Information Gain Ratio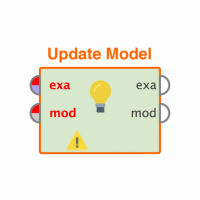 yzan
Member
Posts: 66
Unicorn
Operator Weight by Information Gain Ratio returns an unhelpful error message:

Process Failed<br>The setup does not seem to contain any obvious error, but...<br>
when one of the input attributes contains only missing values.
Proposed solution: Return 0 for attributes without any data.
Scope of the issue: The same issue applies to all weighting operators (Chi2 fails as well...).
Workaround: Use Remove Useless Attributes before feature weighting.

Tagged: