RM Server with Write Excel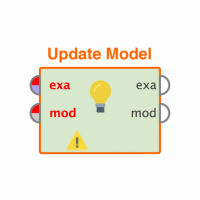 domi_wiese
Member
Posts: 28
Contributor II
Dear Community,

I'm currently facing the issue on the RM Server, that my process with the Operator "Write Excel" at the end, is eventually not creating any file.
Within RM Studio it's working perfectly fine and creating the Excel file on my local drive. So I've decided to execute this process on the Server, but as already described, it's not creating any Excel file. 
I'm suggesting, since the process is executed on the server and therefore only able to store this file on the "Server repository", it's not possible for me to create the file on my local drive, but on the Repository of the Server.
Since I'm already having a connection on my RM Studio to the Server Repository I've tried to write the destination within the "Write Excel" Operator, like in the following:
//ServerRepository/home/dominic\file_name.xlsx
Nevertheless, it's still not working.

I would appreciate your help dear Community.
Thanks a lot.