RapidMiner 9.8 Beta is now available
Be one of the first to get your hands on the new features. More details and downloads here:
How to reduce RMSE/SE when it's too high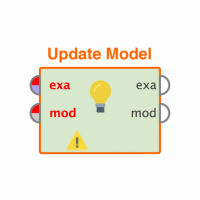 User111113
Member
Posts: 24
&nbsp

Maven
Hi All,
My data has 2 integers and all other polynomial attributes
id
state
year
month
leads (int)
responses (int)
typeOfMail
status
I used split model where I split my data between 20 and 2 months for 22 months and I got 12.41 RSME and  squared_error: 154.176 +/- 335.663.
I don't know how to reduce this and also not sure if I can apply any other models because I believe my options are limited

I already tried using other combinations in applying these models like adding K-NN and decision tree but that didn't help
Also, tried to split data between 18 and 4 months for total of 22 which didn't help either
what should I do?