How to remove characters from end of string using regular expression within Replace operator?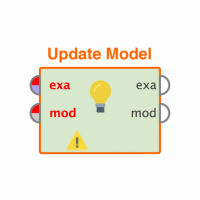 User118722
Member
Posts: 3
Contributor I
Hi, 

I'm trying to remove certain characters from the end of string in a text field using Replace operator, for example, 

Current value: abcd(xxx)
Desired value: abcd

In the replace operator, I use the following regular expression to locate strings end with (xxx), but what should I put in as Replacement? 
(.*)(?:abc)(.*)

Thank you!