Sentiment analysis (positive/negative words) of txt-files with other dictionary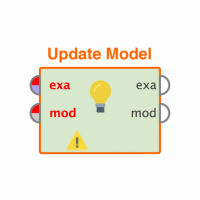 mikesolvay
Member
Posts: 4
Contributor I
Hello
I am conducting some research that involves text mining of a few .txt-files I have stored on my computer. I have successfully managed to count the words  and ngrams used in all txt.-documents, which was the first part of my work. Now, I would like to make a table with positive and negative connoted words from the same documents (resulting in, for example "overall, the documents include 55% positive words and 45% negative words). I also want to use a sentiment word list made by Loughran and McDonald (2018).
I was not able to successfully paste my XLM-code, so here is a screenshot of my process so far. In "Process Documents" I do tokenize, stopwords, transform cases and generate ngrams.
I have little experience with RapidMiner, and I am eager to get a better understanding of it. Help is much appreciated.