ALL FEATURE REQUESTS HERE ARE MONITORED BY OUR PRODUCT TEAM.

VOTING MATTERS!

IDEAS WITH HIGH NUMBERS OF VOTES (USUALLY ≥ 10) ARE PRIORITIZED IN OUR ROADMAP.

NOTE: IF YOU WISH TO SUGGEST A NEW FEATURE, PLEASE POST A NEW QUESTION AND TAG AS "FEATURE REQUEST". THANK YOU.
GA2M Models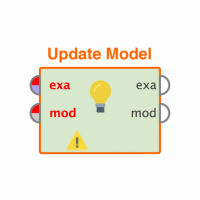 Nirr3
Member
Posts: 8
Contributor II
Hello,
I am hoping we could add a new type of model to RapidMiner. Specifically GA2M and GAM models. The GA2m have proven to have similar performance to boosted decision trees in dealing with tabular data, while having a higher level of explainability.
adding these explainable types of models will allow people to increase model performance, while being transparent, something that is becoming increasingly important in today's world
example library of implementation
https://github.com/interpretml/interpret
Tagged: