🎉 🎉 RAPIDMINER 9.10 IS OUT!!! 🎉🎉
Download the latest version helping analytics teams accelerate time-to-value for streaming and IIOT use cases.
Error on Keras Model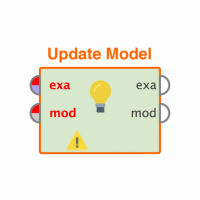 alfonso_gordill
Member
Posts: 4
Contributor I
edited March 2020
in Help
Unsupported Pandas Version
"The Current Version is
1.0.1
of the Pandas module for Python is not supported.
Please maker sure that the pandas module for Python has at
least version 0.12.0"

I
f Pyhon local installation from Anaconda had Pandas Vesrion 1.0.1 why Keras Model Inside of RapidMiner Keras Operators is asking to down to a previous version of Pandas ?
Tagged: