🎉 🎉 RAPIDMINER 9.10 IS OUT!!! 🎉🎉
Download the latest version helping analytics teams accelerate time-to-value for streaming and IIOT use cases.
Cross-validation Features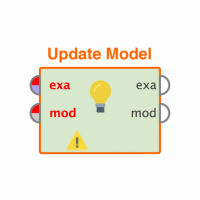 JohnNash2000
Member
Posts: 2
Newbie
Hello, I am currently performing cross-validation (CV), and within this process, "Forward Selection" is performed during training. How can I output the chosen features once CV has completed? I've tried countless solutions including using the "Weights to Data" and "Data to Weights" operators, but neither of these output the chosen features. Does anyone know how I can extract the chosen features from the "Cross Validation" process?

Thank you

Tagged: