Failed Start - Impossible to open RapidMiner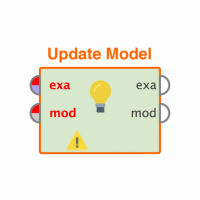 nico_turo22
Member
Posts: 8
Contributor I
edited March 2020
in Help
Dear all,

I'n an honour to be part of this amazing community.
I would like to have your help to solve a problem that is preventing me to use RapidMiner.
Since the installation, completed succesfully, It's not possible to launch the programme correctly. Attached to my message, you can find two screenshots I took to guide you. Sometimes a message appears saying that I should disable add-in, otherwise It will not function (screenshot 1). Some other times, even after disabling the add-ins, the programme starts but after a few second a message appears saying that there was a problem with Java (screenshot 2).
I am desperate to find a solution! It is an important programme, vital for my degree.

Any idea?

Nicola

Tagged: