🎉 🎉 RAPIDMINER 9.10 IS OUT!!! 🎉🎉
Download the latest version helping analytics teams accelerate time-to-value for streaming and IIOT use cases.
Recommender systems in Kotu and Deshpande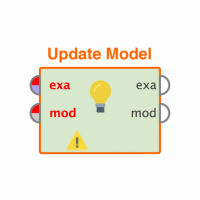 bernardo_pagnon
Member, University Professor
Posts: 57
&nbsp

University Professor
edited March 2020
in Help
Hello,
I am trying to reproduce the example in chapter 11 of Kotu and Deshpande's book Data Science Concepts and Practice. In particular, I am checking the results in Table 11.6 and they seem all wrong! they are doing centered cosine distances with respect to 2001: a space Odyssey. 
My numbers are 
0.25
1.00
-0.52
-0.73
-0.01
and they say it should be 
Can anyone please double-check?
Best,
Bernardo