Why does Naive Bayes return a confidence either 0 or 1 for every sample?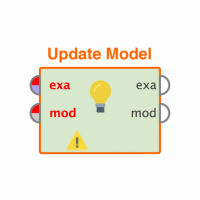 fstarsinic
Member
Posts: 20
Contributor II
edited April 2020
in Help
I'm just guessing but is this telling me that there is some attribute the algorithm is keying on and discarding everything else?  Is there a way to take the results and look at the predictions + the other attributes together in a correlation matrix to see if that is the case?  I can't picture that with NB. Seems more of an NN kinda thing or a tree thing.

Anyway, 0 and 1 only?... that can't be a good sign.  What does that indicate?
Tagged: