Create Quarter series based on one Quarter of a Year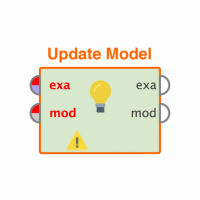 achint_kumar
Member
Posts: 16
Contributor II
edited April 2020
in Help
Hi All,

I am trying to make a process very dynamic in terms of creating multiple series of quarters based on a quarter input

Example:
I have a date for eg: 01/04/2019.
The above date falls in Q2, so i need to create 4 macros in Generate macro which will be 1 year before that is 4 quarters.
That is Q1_19, Q4_18, Q3_18, Q2_18.

Hence the 4 macros will be having values as:
Macro 1:  Q1_19
Macro 2:  Q4_18
Macro 3:  Q3_18
Macro 4:  Q2_18

Similarly for another Quarter, i need to create 4 new quarters for the next year.
For eg: Date = 30/06/2019 falls in Q2

Hence i need to create 4 macros will values:
Macro 1:  Q3_19
Macro 2:  Q4_19
Macro 3:  Q1_20
Macro 4:  Q2_20

Do we have some operator where we can achieve this dynamically? Thank you.
Tagged: