How can I apply my model with optimize parameters on a test set?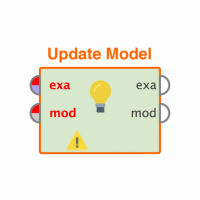 Samira_123
Member
Posts: 9
Contributor I
Hello,

I have a question  regarding my classification assignment. I have to predict whether or not donors will donate (class 0 and class 1).

I built a model thanks to the 'optimize parameters' (as it was advised here) and I used the random forest. I got a relevant kappa, a good coefficient matrix and a costs matrix.

The performance of the model is satisfying but I have an issue.
I want to 'Apply Model' on a test set (from read csv) with the model I built with optimize parameters. However, when I try to apply the model to get the predictions of the this test set, there is an issue with rapid miner. 


I need to apply the model on this test set to get the class predictions of the donors but unfortunately I can't. 

I tried to find information online but didn't find anything relevant. The way I proceed is perhaps not correct.

Once I get the class predictions from this test set, I have to use the write csv.

Thank you,

Wish you all a good weekend!  
Tagged: