RapidMiner 9.7 is Now Available
Lots of amazing new improvements including true version control! Learn more about what's new here.
How to perform oversampling to this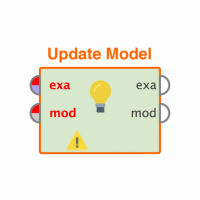 nathaliejoy
Member
Posts: 3
Learner I
I want to apply oversampling to my data analysis with Rapidminer. I believe my category is not balance Having the NAT-Grade-Remarks as the category, I have VLM, MTM, LM, and AM as value for my category which is the NAT-Grade-Remarks. Now I tried using the Sample operator but nothing is happening it keeps giving me error.
It always told me that I have one label, I believe I only have unbalance data I have more than 700 rows so, this does not mean I  have very small amount of data . Please help me on this, the following is my XML
I cant paste my xml but here is the capture for process: