How can I remove heteroskedasticity from a multiple regression in context of forecasting ?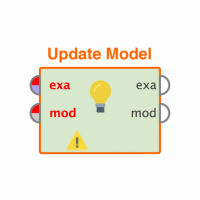 florianherrmann
Member
Posts: 3
Contributor I
edited August 2020
in Help
Hey guys, this is Florian writing,

I`m currently facing an issue regarding a multiple regression where I´m pretty much stuck. The context of modelling is a multivariate forecast. 

Long story short:
I have done a residual analysis for the multiple regression, as the the squarred correlation and forecast results itself indicated a poor job of the prediction. The inference of the residual analysis has been heteroskedasticity and not randomly distributed resuduals. 

After some research I have figured out that the systematic lack of fit and heteroskedasticity can be solved by transforming variables (e.g. box cox transformation). Unfortunteatly RapidMiner doesn´t provide the box cox transformation. As a result I´m stuck with my research and in need for some expert knowledge. 

Is there any other way to solve heteroskedasticity and system lack of fit within RapidMiner without completly restructuring my modell?

Appreciate your help guys!
Tagged: