How to resolve 100% Data accuracy in rapid miner ?? [Urgent]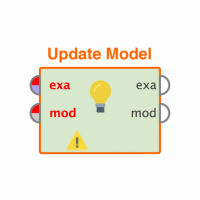 StudentNeedsHelp
Member
Posts: 2
Newbie
edited August 2020
in Help
Hello everyone,

The aim is to catch and predict fraud cases with optimum accuracy based on the dataset provided. For example, cases that are nominated to be fraudulant and turn out to be non fraudulant are not as critical as cases which are predicted to be non fraud and turn out to be.

For this, I wanted to use the Logistic Regression ,Neural Net and Decision Tree for comparison (the work is provided). Whenever I run the models all accuracy is near 100%, surely this is not correct.

I am new to rapid miner and data pre processing, could someone advise me to which direction I should be heading?