Need Guidance Regarding Model Deployment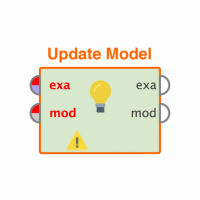 BlockbyBlock
Member
Posts: 1
Newbie
edited September 2020
in Help
Hi Team & Members,
Model Type(Auto Model) - Binary Logistic Regression (Labels to predict Approved/Denied)
(New to Rapid Minner)
Problem Statement:
My problem statement is that i want to deploy the model on a robot(Small Autonomous Vehicle) which will have no internet connection and only has CUDA C++ and Python installed on a windows OS. (Note Cannot Install Rapid Miner Software as hardware reservations for other processes are delicately calibrated).
Requirement:
I need to run the model through python (json/csv as input, passing other formats is also acceptable) and generate an output file.
Please help me with a way that i can achieve such a goal, any help is much appreciated.
(Also please help me understand how and where or if i should use pmml extension)
(Please check my attempt to export the auto model - production model processes to pmml)
Regards,
Yash Sharma