🎉 🎉 RAPIDMINER 9.10 BETA IS OUT!!! 🎉🎉
GRAB THE HOTTEST NEW BETA OF AI HUB/SERVER, STUDIO, AND RADOOP. LET US KNOW WHAT YOU THINK!
Optimize Selection Weights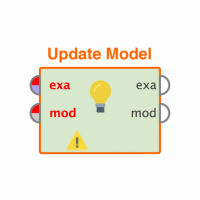 nathaliejoy
Member
Posts: 6
Contributor II
edited September 2020
in Help
I am using the  Optimize Selection(Evolutionary) and Logistic Regression in order to extract predictive features of Students NAT performance. My input features are Student Subject Grades and my Output Feature is the National Achievement Test Score. The problem is the result weight in my Optimize Selection Outputs 1 and 0, is this output correct? I really don't know if I am doing right or wrong on this. 

Attached is my XML.