handling duplicated columns, but with text !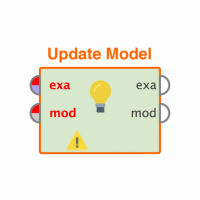 Nada_Faisal1991
Member
Posts: 3
Newbie
edited September 2020
in Help
hello there fellow miners,
I'm a Rapidminer beginner, and I am trying to detect then delete duplicated columns for an example set that holds text rather than numbers.
with numbers it was easy, removing correlation did the job perfectly.
but things got complicated with text, is there a way where I can either
a)
do something similar to the correlation removal in numbers
or b)
convert the text to numbers but keep the columns intact rather than splitting them by value like the output of the process "Nominal to Numerical" ?
thank you.
Tagged: