Can I have help deciding what processes to run on this dataset?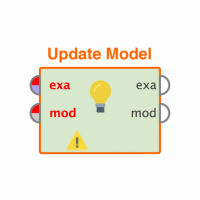 WithSilver
Member
Posts: 1
Newbie
I'm new so let me know if this is out of line for this forum.

I have a project to work on for an intro-level data analytics class, and I've basically been tasked to create a model myself employing whatever process I want from the following:

Association Rule Mining
k-Means Clustering
Linear Regression
Logistic Regression
Decision Trees
Neural Nets

For the COVID-19 dataset I am working with, approved by the instructor and attached here, I should run two of these on the dataset, but it's hard to decide which ones I should go for. Any hands-on we did was so brief and walked-through that choosing which to run myself is difficult. Can I have some tips or insight into which would be the best to run on my dataset and why? My instructor suggested ARM and Decision Trees, but I don't see how those would work at the moment.

Cleaning is another issue, but I will try to figure that out myself. Thank you!