processing across batches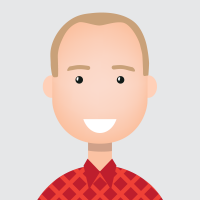 Telcontar120
Moderator, RapidMiner Certified Analyst, RapidMiner Certified Expert, Member
Posts: 1,635
Unicorn
I am wondering what is the easiest way of doing a bunch of data ETL preprocessing on a large Exampleset in batches and keeping everything in RapidMiner.
There is an operator called Loop Batches, which in theory looks ideal, except it doesn't return the results from the batches and also doesn't include any batch macro to allow storage of intermediate results!  It looks like it is only suitable for use with databases, so it actually has very limited value.  Perhaps that operator could be expanded in the future to be more useful.
In the meantime, if you had 10k total records and wanted to divide them into 10 batches of 1000 records each, do a bunch of preprocessing, and then unify the resulting data at the end, what is the most efficient way to do this in RapidMiner?
Right now it looks like creating a batch attribute manually and then using the generic Loop operator, using Store on each intermediate batch/iteration result, and then using Append at the end.  But there might be some other creative way of using loops and macros that I am missing?


Brian T.
Lindon Ventures
Data Science Consulting from Certified RapidMiner Experts