Auto Model lost data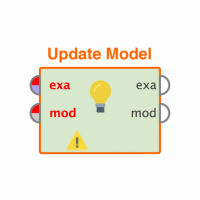 DrGintoki2021
Member
Posts: 3
Contributor I
edited January 2021
in Help
hi guys,
(1)when I was using auto model in rapidminer 9.8 and trying to predict the values of a column,
(2)I found that it only show 65 rows of data and the confusion matrix only show me less than 50 data——
(3)actually I have 162 rows. 
  so... why? how to show me the whole 162 rows predictions performance and confusion matrix?
thanks !!!
Tagged: