Apply model from tree to predict the future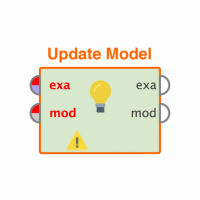 JanBuerger
Member
Posts: 1
Newbie
I followed along the "Elaborate Your Time Series Analysis" tutorial on Youtube for creating trees (like Random Forest).
I have three results, the "Performance" (something like 8%), the "Cross Validation" (which shows the predictions, but ends with the end of my input data) and at lot of trees itself.

But I am missing the main point: How and where can I predict the future? I am looking for a chart like I get in the "Cross Validation" - but for XX days in the future. Using ARIMA I just connect the forecast with "Apply Forecast", but how can I do something similar with trees?

Thanks a lot for your help!
Tagged: