🎉 🎉 RAPIDMINER 9.10 IS OUT!!! 🎉🎉
Download the latest version helping analytics teams accelerate time-to-value for streaming and IIOT use cases.
How to compare and match between 2 excels with similar data?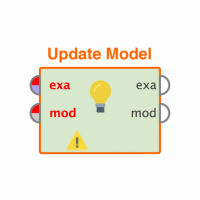 Jayanthan12
Member
Posts: 3
Newbie
I have 2 excels. Both have the company name and country data. But the company names are similar and are not the same. So using the country data (which is the same), I have to match the company names and display the final matched data in one excel file. I have also attached the example of the data in both excels. I have colour coded it so that they can be understood as the similar company names (Cat INC = CAT LLP). I created a model which uses operators like replace (with lots of manual work like entering the replaceable values). Also, the real data file consists of 1000's of rows in it. So it would be helpful if someone could suggest a model type which can compare and match data between 2 files.